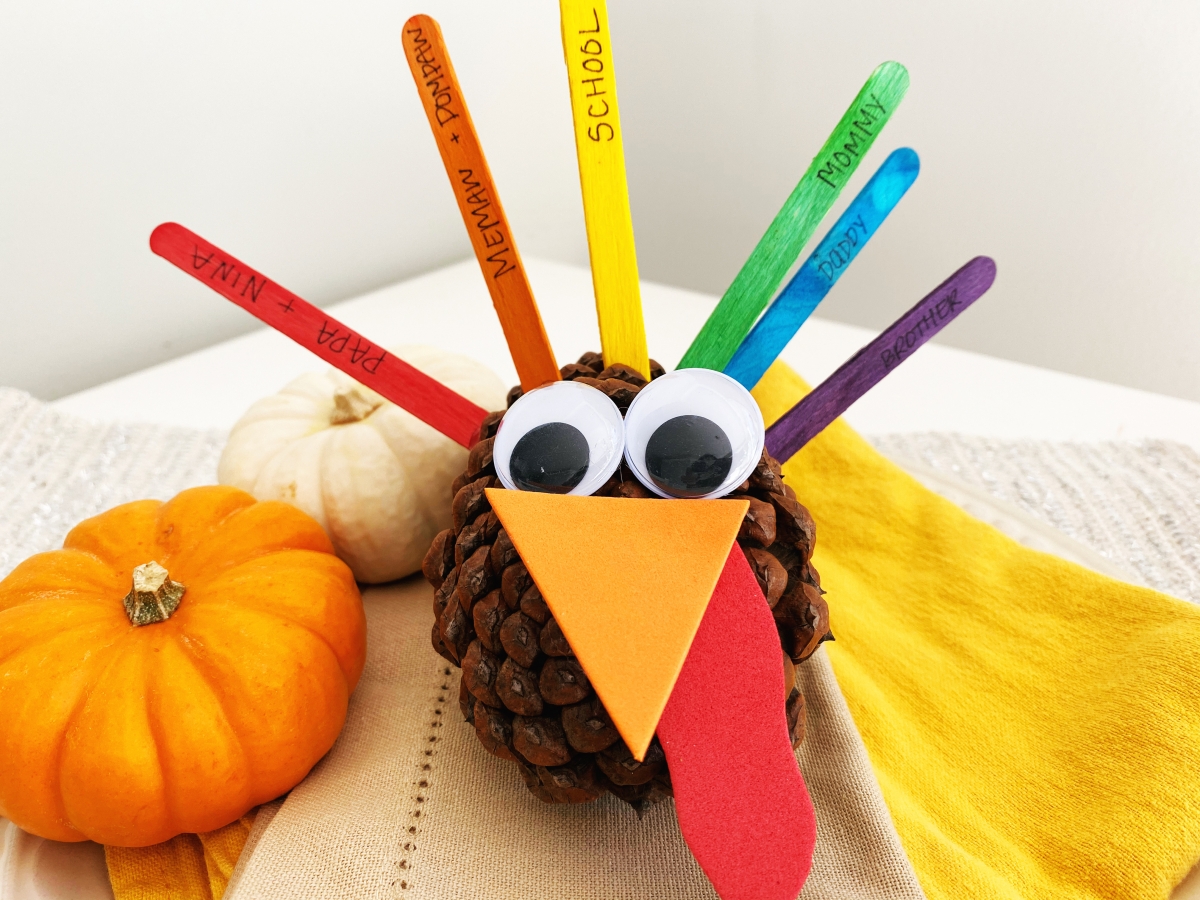 Thanksgiving is one of our favorite holidays to spend time with family. This year is extra special for us, as we are hosting dinner in our own home. I couldn't wait to make these cute turkeys with my two boys to use as decorations for our Thanksgiving table. For the actual day, I plan on setting up a station for other little friends that come over so they can make turkeys too.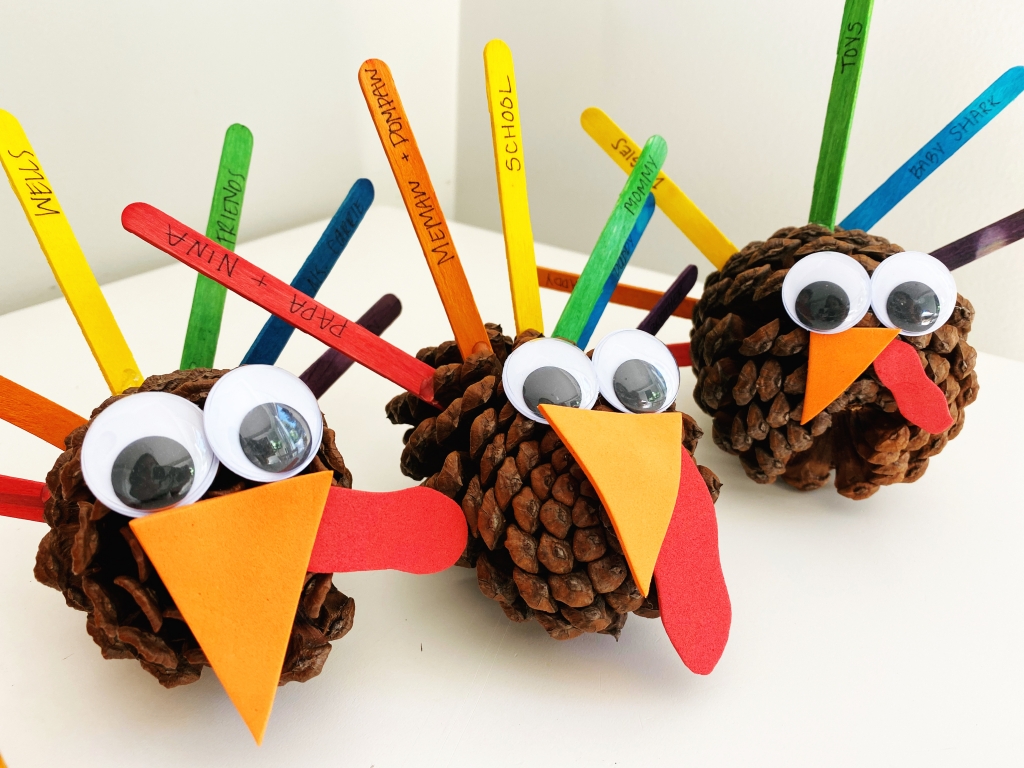 This thankful pinecone turkey craft does not require a lot of materials and it's a bonus if you have pinecones already in your yard. If you have your own kids at home, a classroom full of students, or you are expecting a lot of little guests for your Thanksgiving dinner, this craft is inexpensive and easy to set up.
We have a lot of little ones in our extended family, so I plan on covering one of our lower tables with shipping paper and setting up a craft station so they can create. I feel like having an activity planned will be helpful in the wait time for Thanksgiving dinner. For kids that finish their turkeys, I plan on putting out a bin of crayons and they can color the paper on the table. Coloring pages are always a fun touch!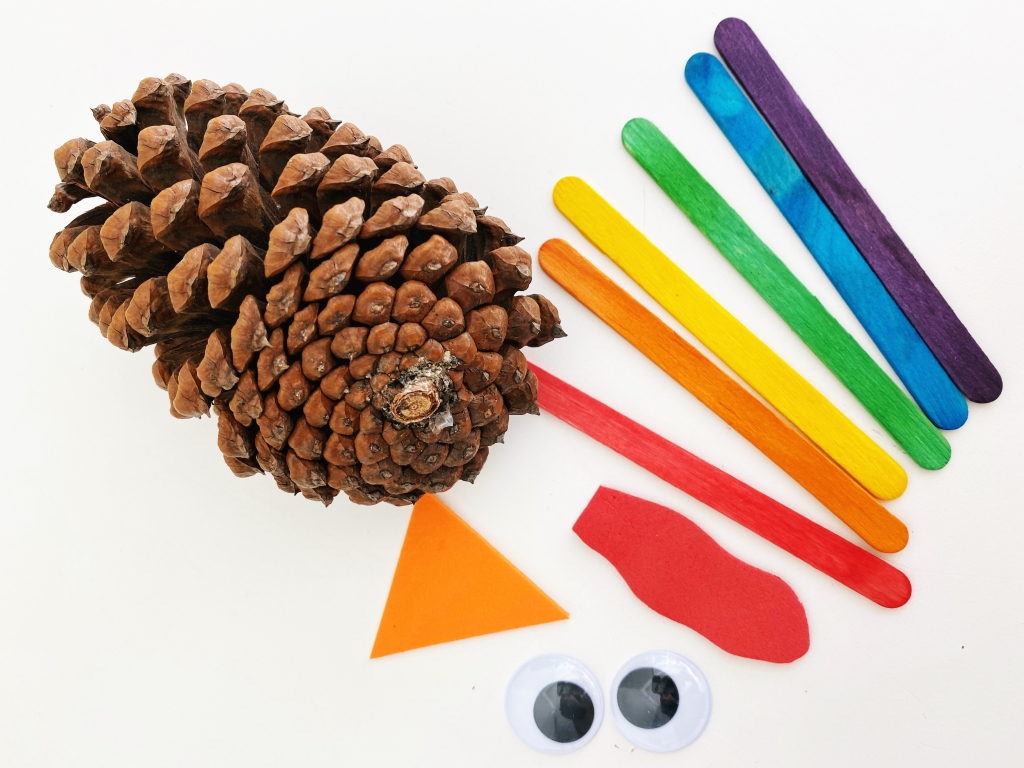 Materials needed for one turkey:
Pinecone
Googly eyes
Orange foam triangle
Red foam "gizzard"
Rainbow Popsicle sticks (red, orange, yellow, green, blue, purple)
Black thin tip marker
Glue gun (used by an adult)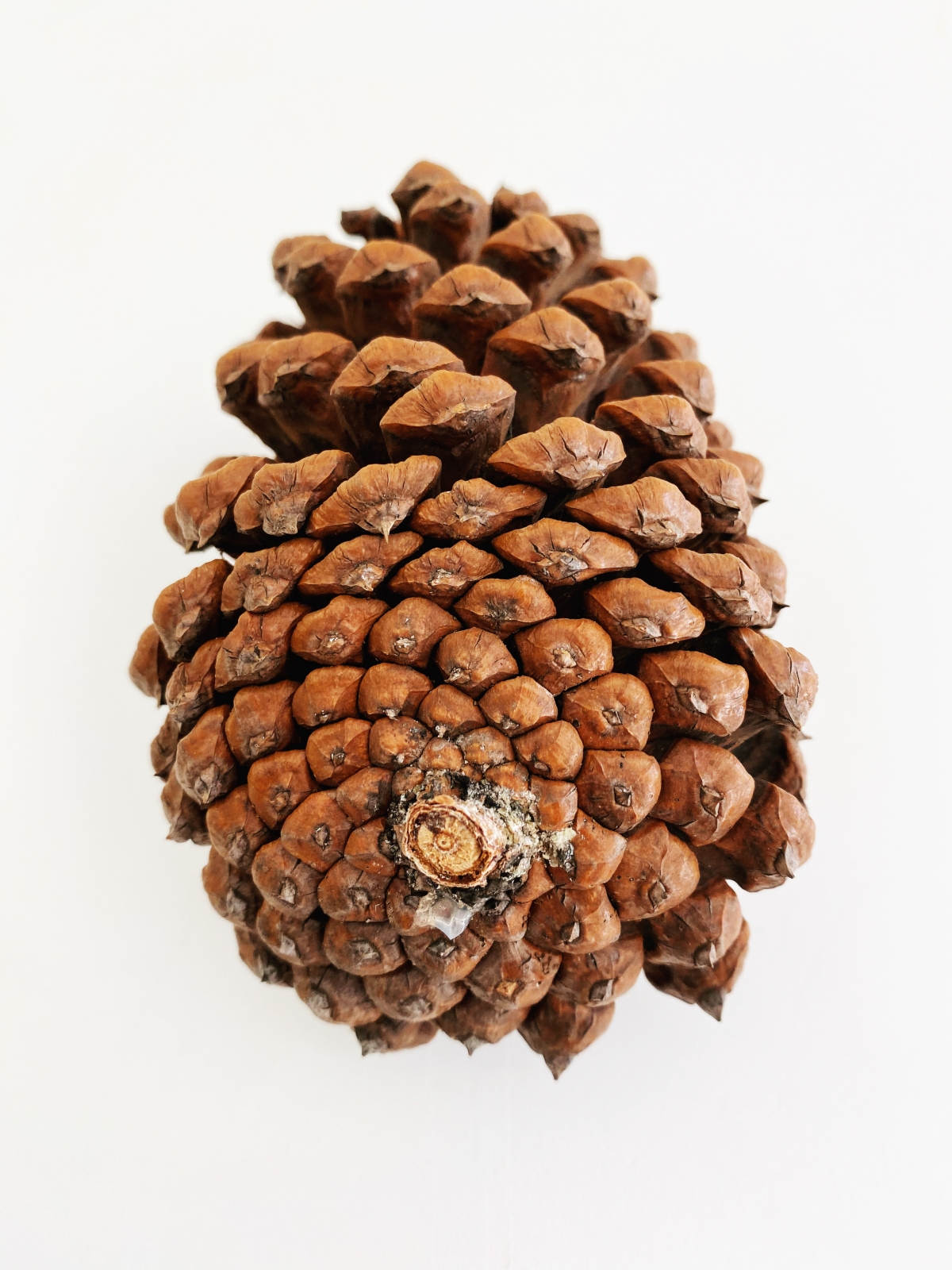 Step One:
Sit the pinecone down on its side to find a good balance point. I used the bottom of the pinecones for the turkey's face.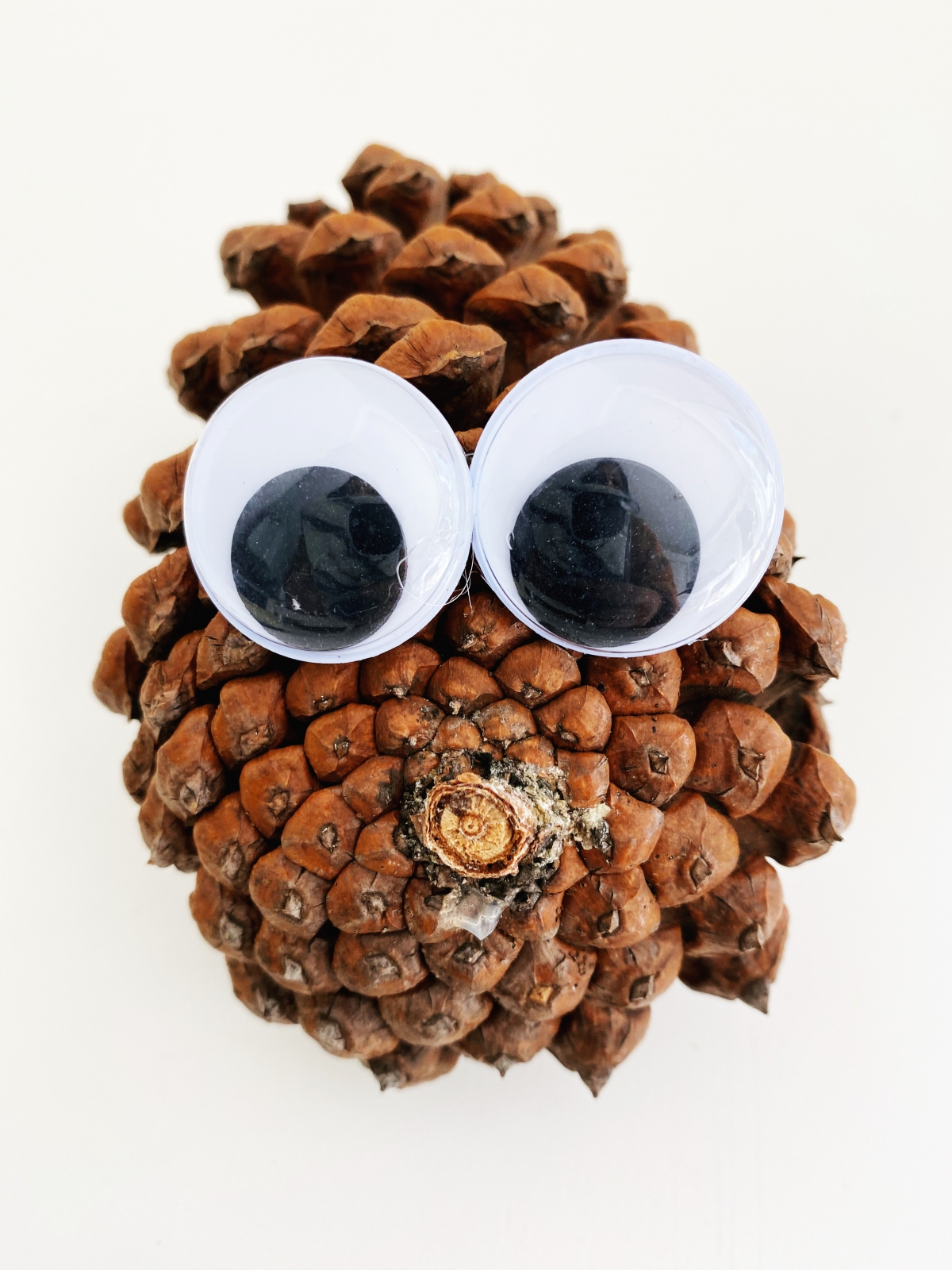 Step Two:
Glue on eyes.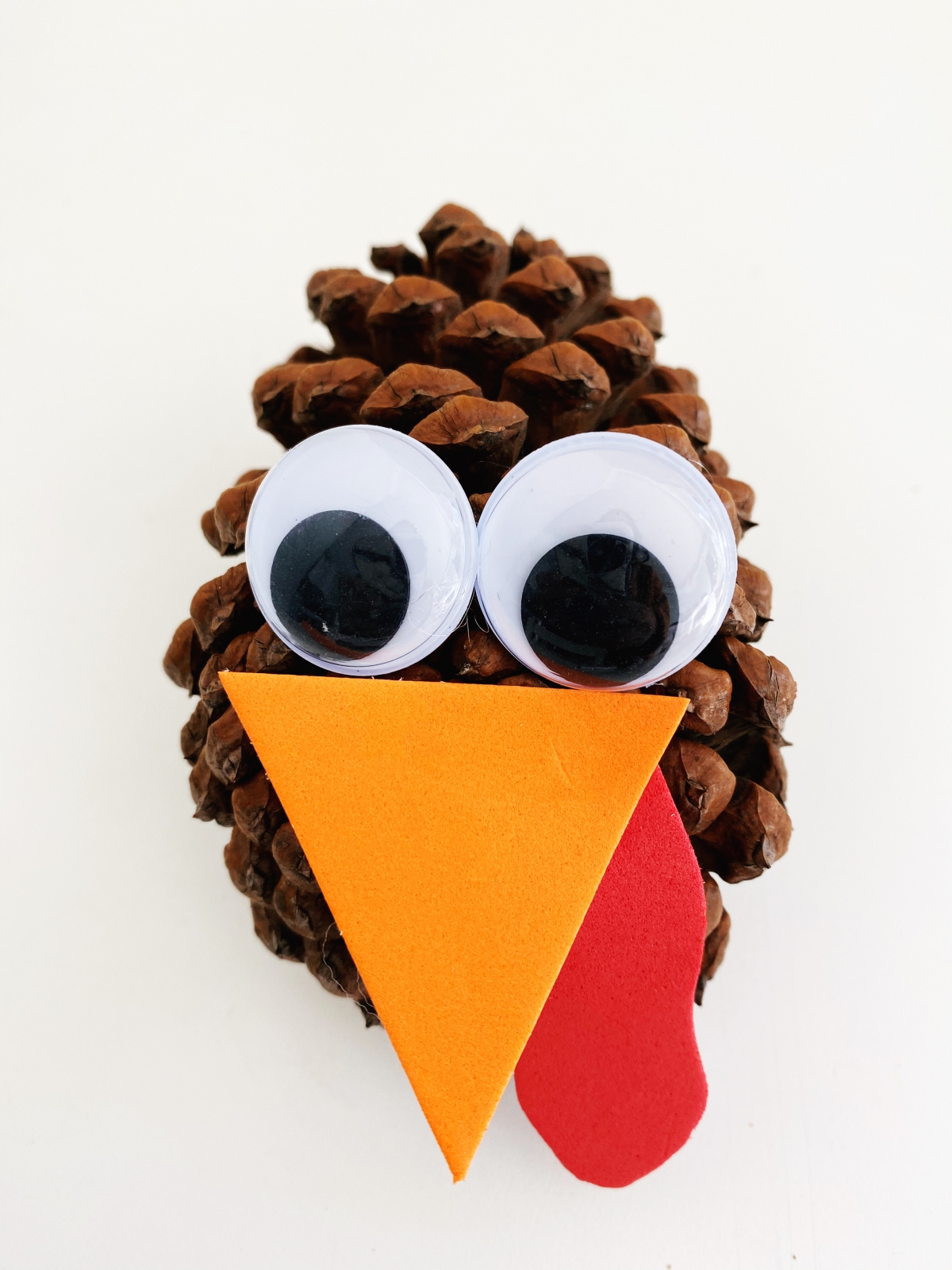 Step Three:
Glue on nose and gizzard.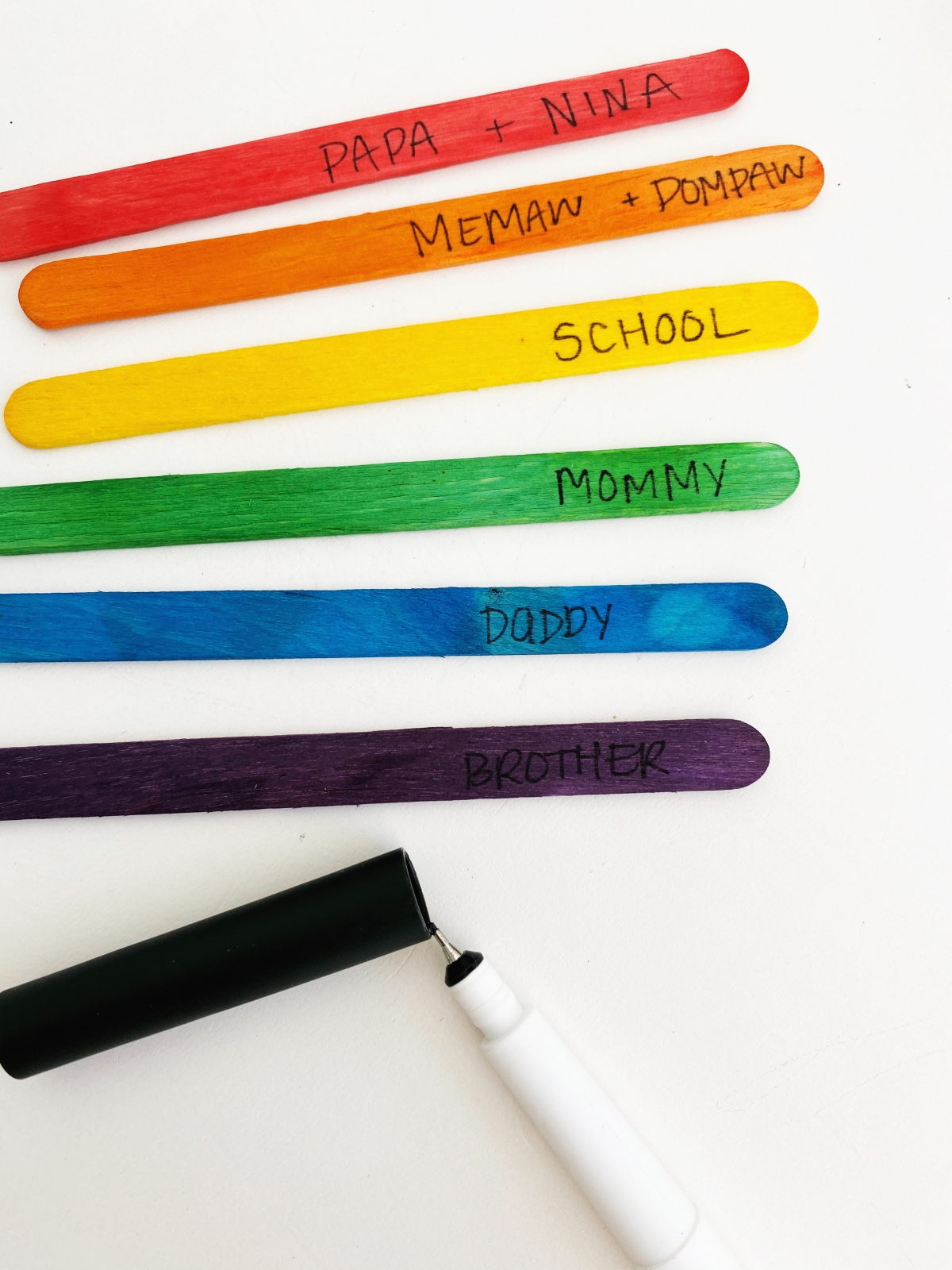 Step Four:
Write down what you are thankful for. I asked my boys and wrote their responses since they can't write yet. Pictures would work great, too!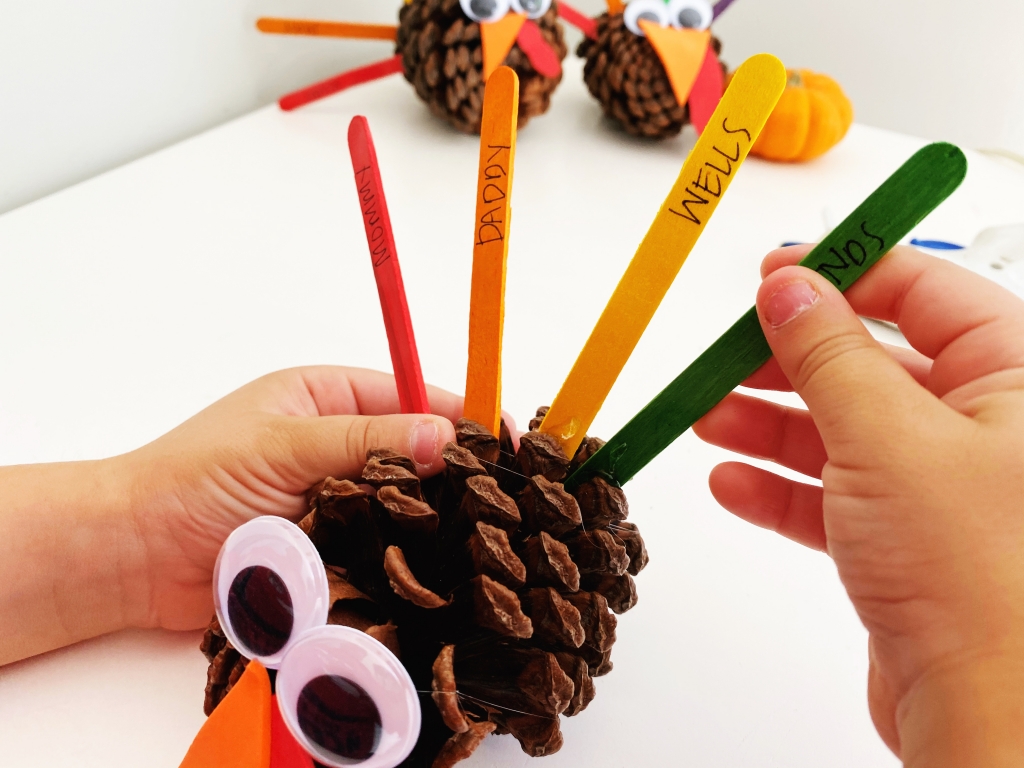 Step Five:
Put a dab of glue on the bottom and insert the popsicle stick into the pinecone. I used the hot glue to put the dab and then my son was able to insert independently.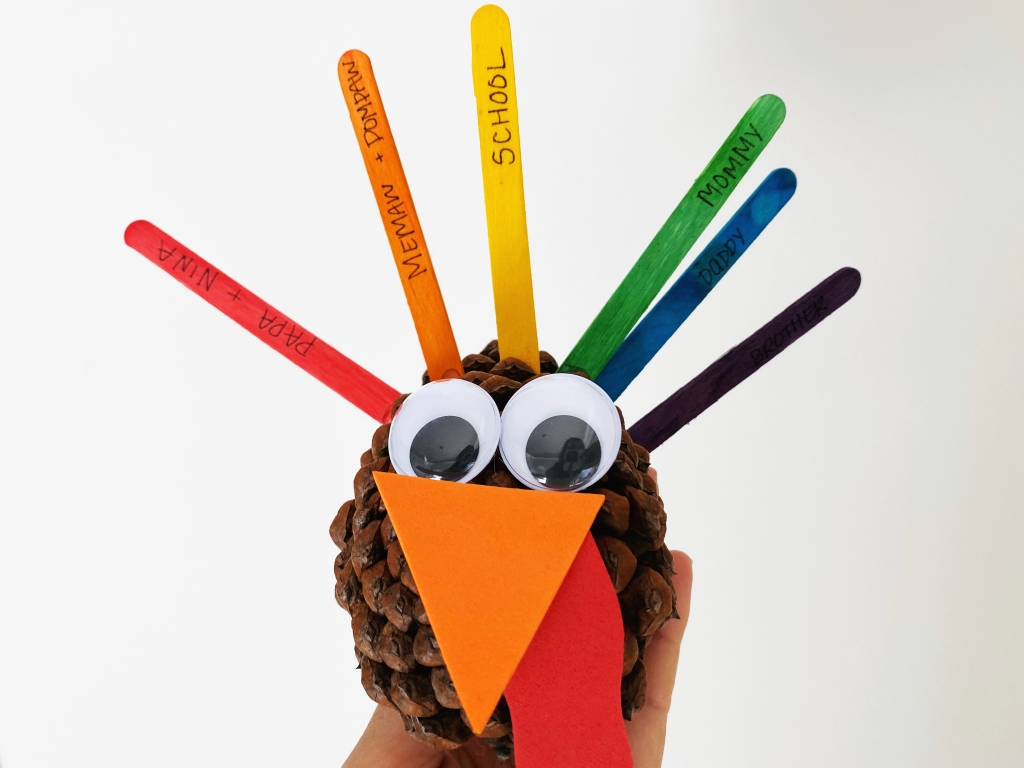 All finished! These turkeys are a cute, quick craft that family members will love and cherish for years to come. They look great with a Thanksgiving tablescape and serve as a great reminder of all of the things we have to be thankful for. Happy Thanksgiving!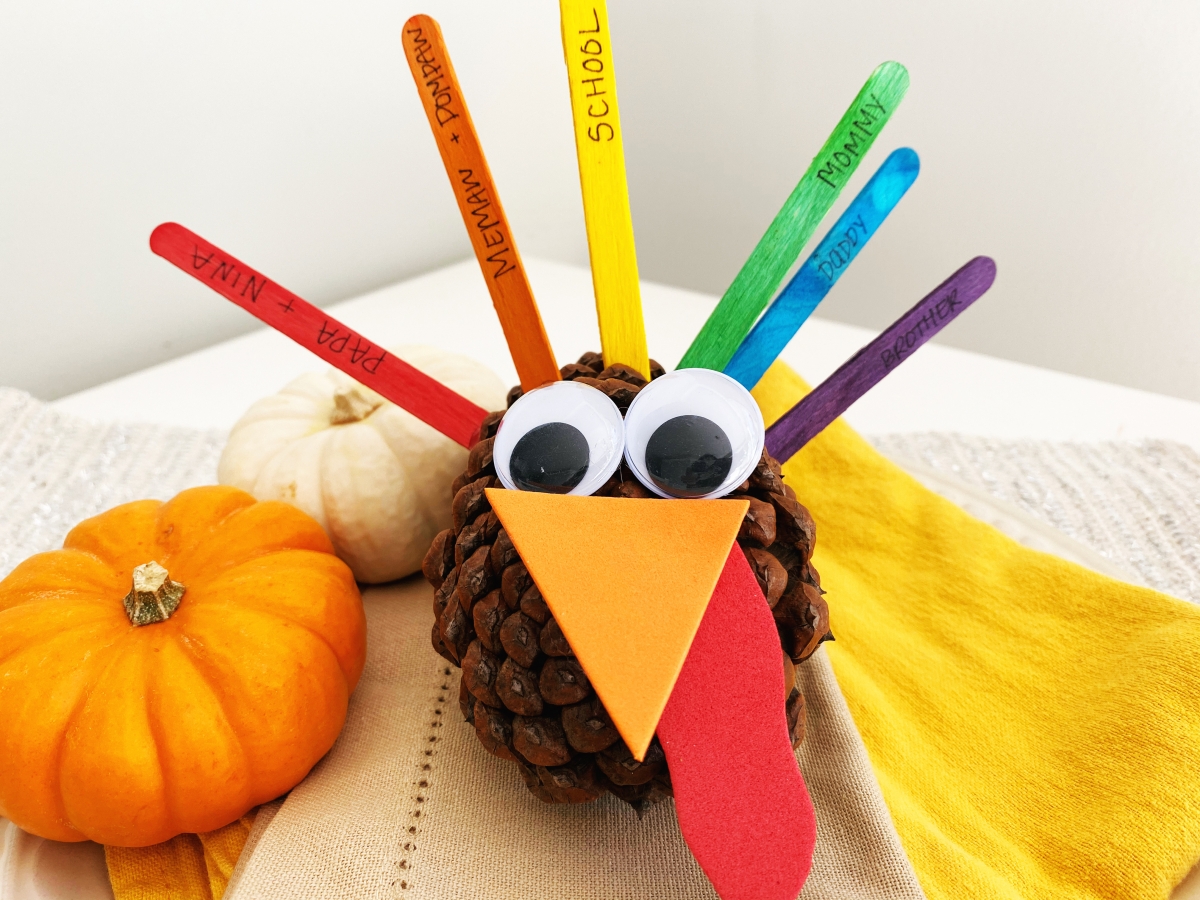 Save it for later!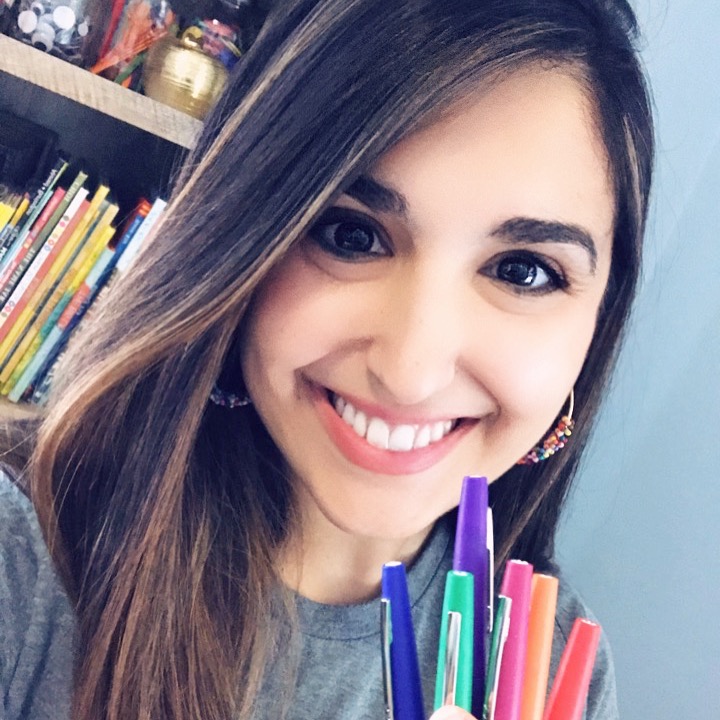 About the Author: Gabrielle Dixon Gabrielle Dixon is a special education teacher in North Carolina. She strives to engage each and every learner in the classroom and believes that ALL students can learn and succeed with the right tools. The desire to share her passion with others led her to develop her blog, Teaching Special Thinkers, where she shares her teaching ideas and resources with teachers all over the world. www.teachingspecialthinkers.com