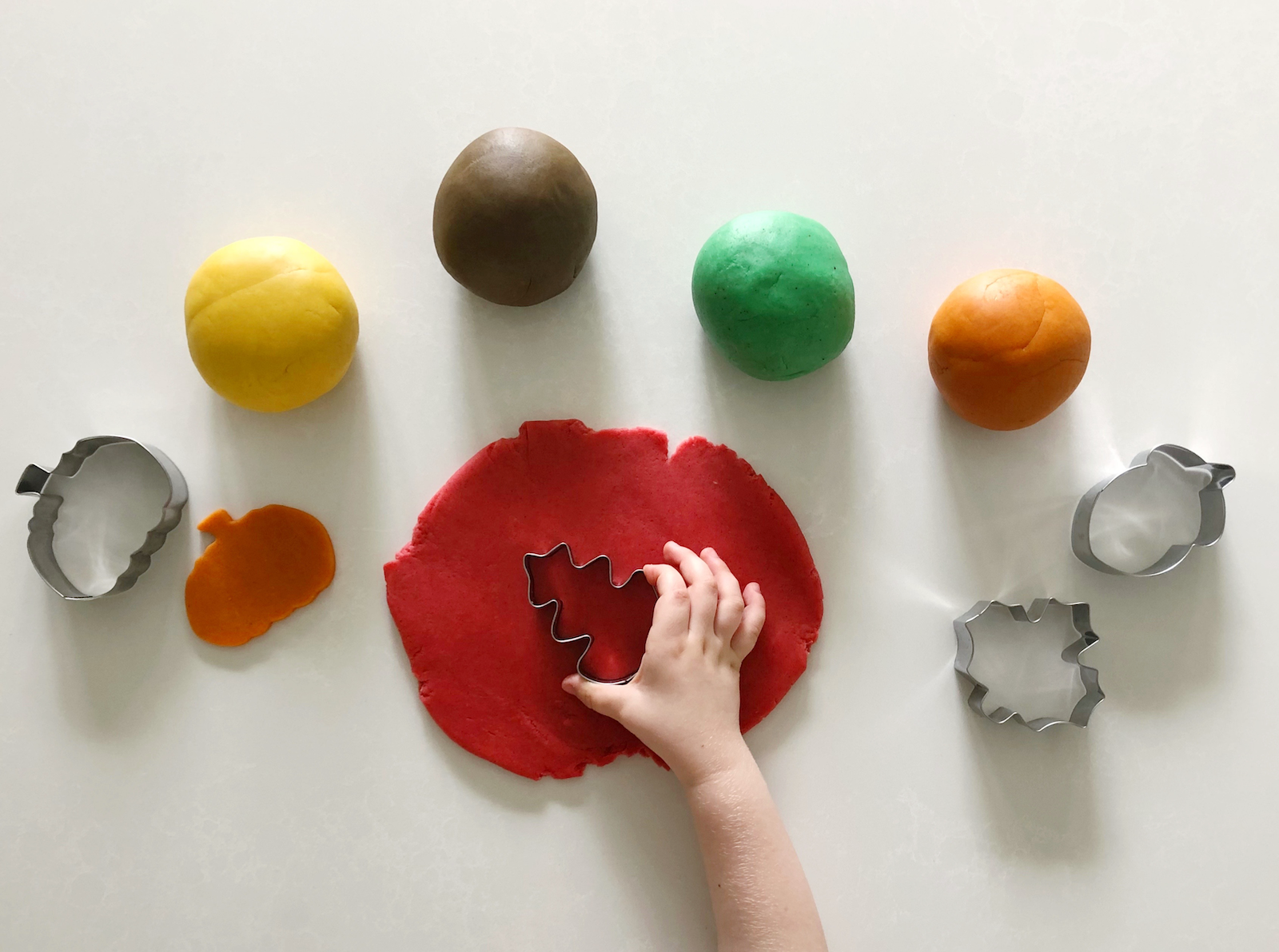 Sensory play is so important for little ones! It allows children to explore their world using all of their senses, which is also referred to as tactile learning. It can help to build language, fine motor skills, and create nerve connections in the brain's pathways. One of the other awesome things about sensory play is that it can be incredibly calming and soothing for kids – especially when scents are involved!
One of the easiest sensory activities that I provide for my girls is scented dough. Over the years I've tried a ton of different recipes, but I finally found the perfect 5-minute homemade dough! I always keep the ingredients in our pantry so that we can create new batches whenever the mood strikes. The best part about this recipe is that you can use any coloring or scents that you want, so it's easy to create themed dough throughout the year.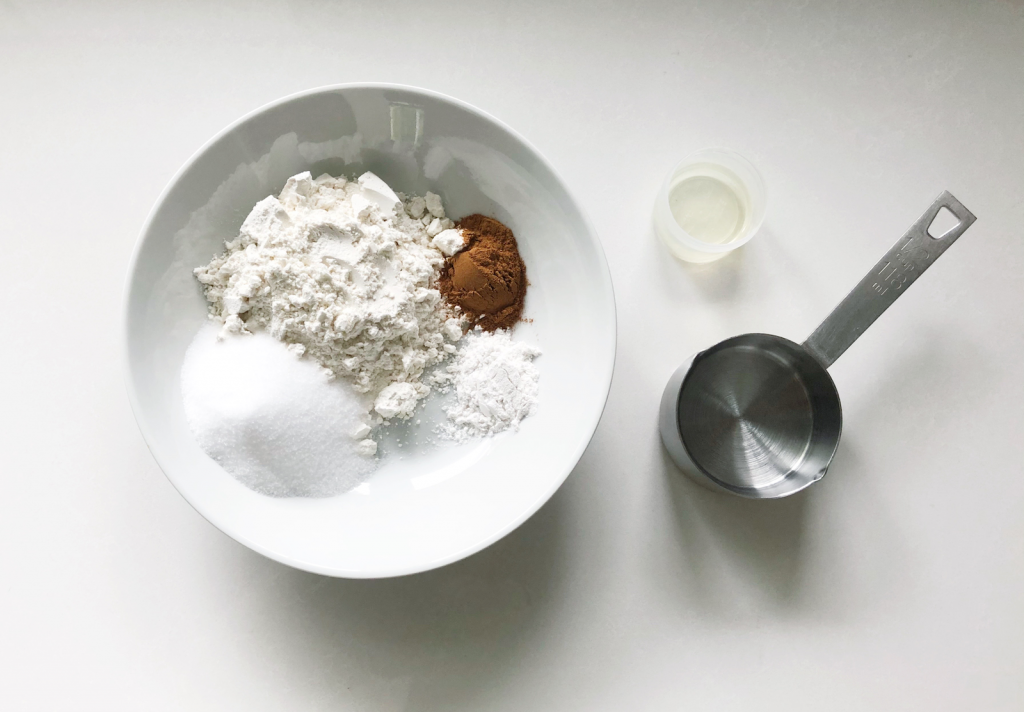 All you need is a saucepan and a handful of ingredients:
1/2 cup flour
8 tsp. salt
1 tsp. cream of tartar
1/2 cup water
1 1/2 tsp. oil
spice or essential oils of choice
Pour all of the ingredients into the saucepan and whisk until smooth.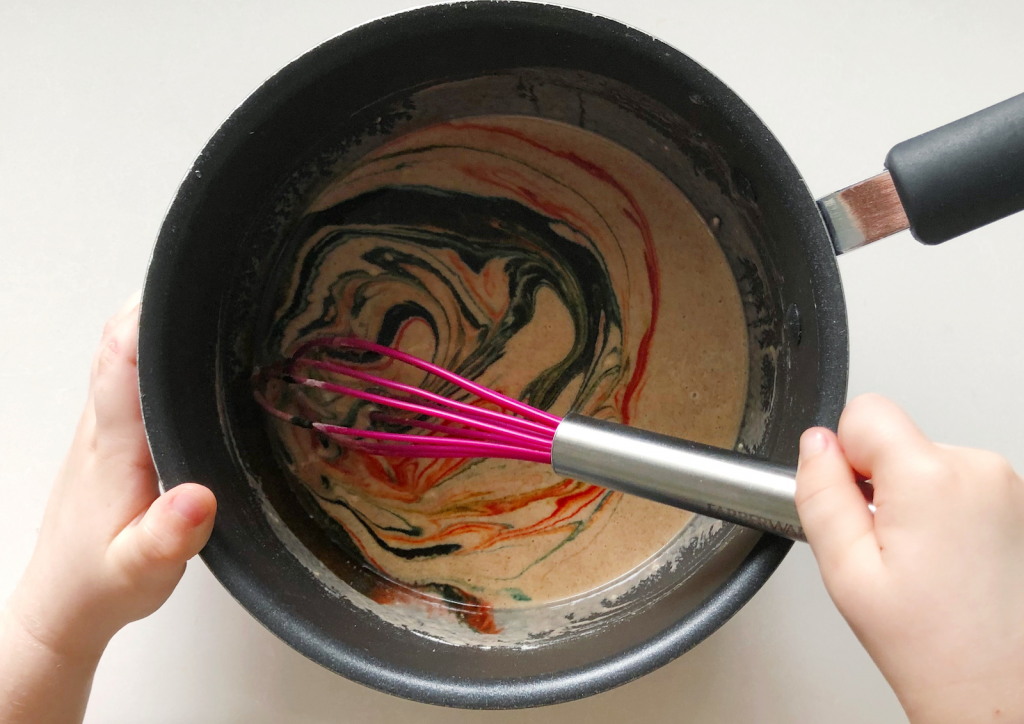 At this point, add in whatever coloring you would like. Gel food coloring gives bolder colors, but we used liquid food coloring this time and it was fine! Continue whisking until mixed and then place the pan on the stove over medium heat.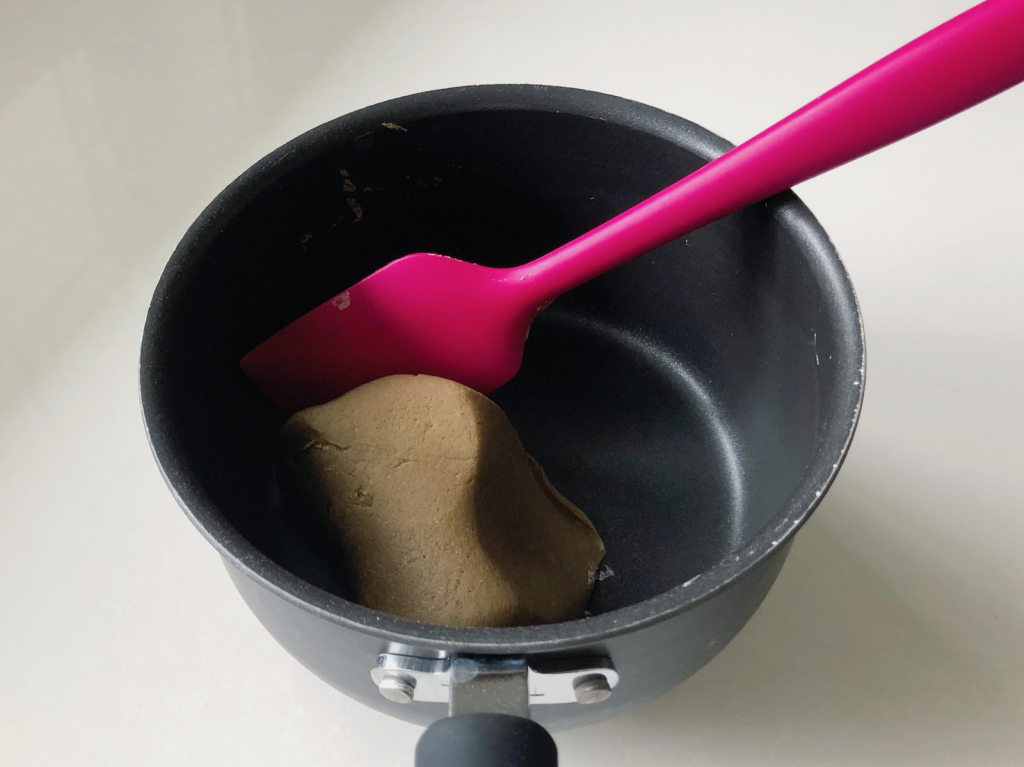 Stir continuously, and within a minute, a ball of dough will begin to form. I usually continue to cook it for about 10 seconds after the last of the liquid has turned into dough. Place the hot ball of dough on a cutting board to cool. Once you are able to handle it, knead until smooth and then place it into a container or sandwich bag to store. This dough will keep for months!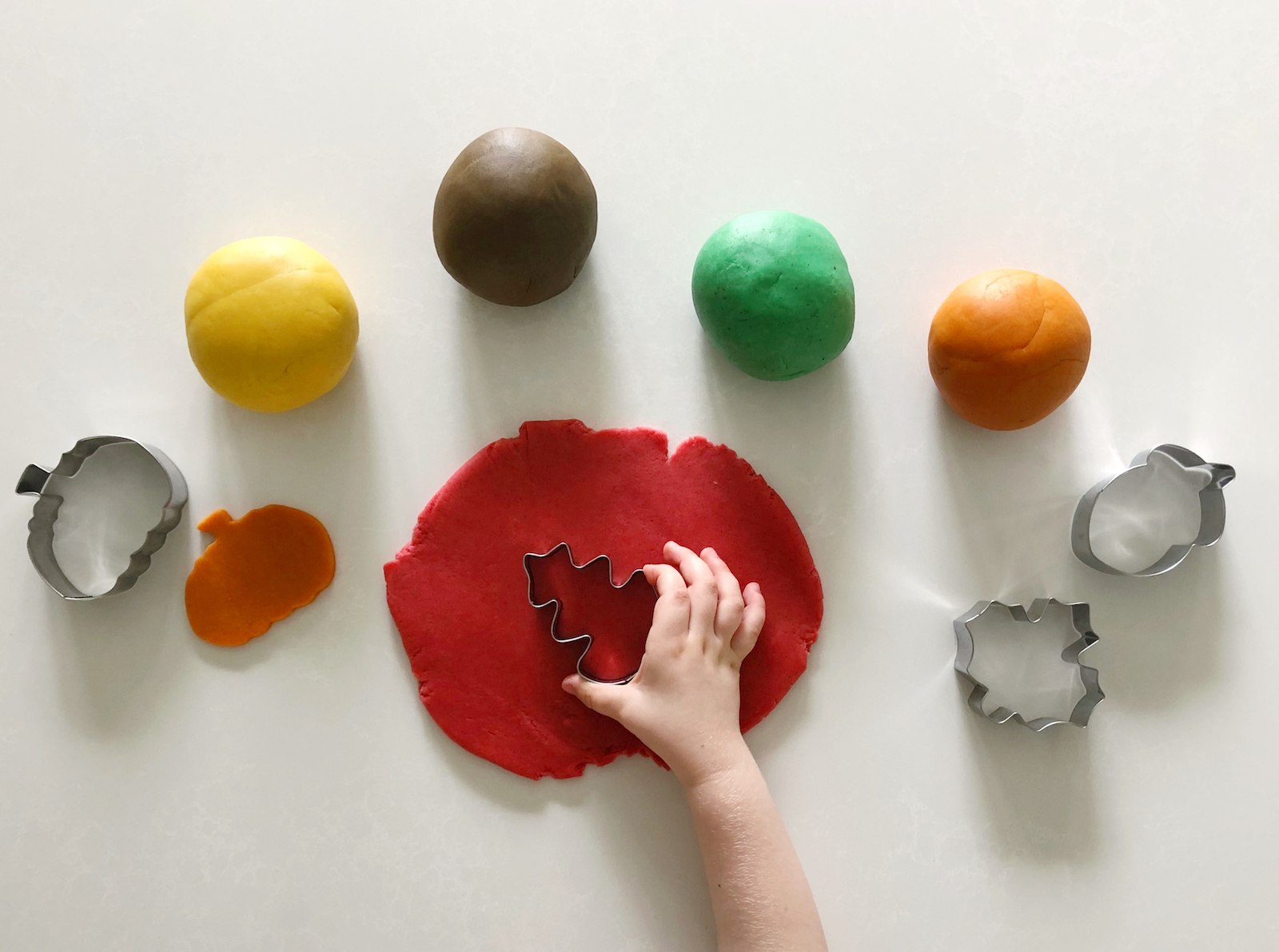 Since we are currently celebrating Fall, we decided to make 5 batches of autumn-colored dough. An easy trick that I like to use is to get out multiple bowls, measure out all the dry ingredients, and then one at a time, pour the measured bowls into the saucepan and add the two liquid ingredients before mixing. For these batches, we used spices: pumpkin pie, ginger, nutmeg, cinnamon and allspice. The options for this dough are endless! It's such a fun and inexpensive way to celebrate the seasons and introduce sensory play to your little ones.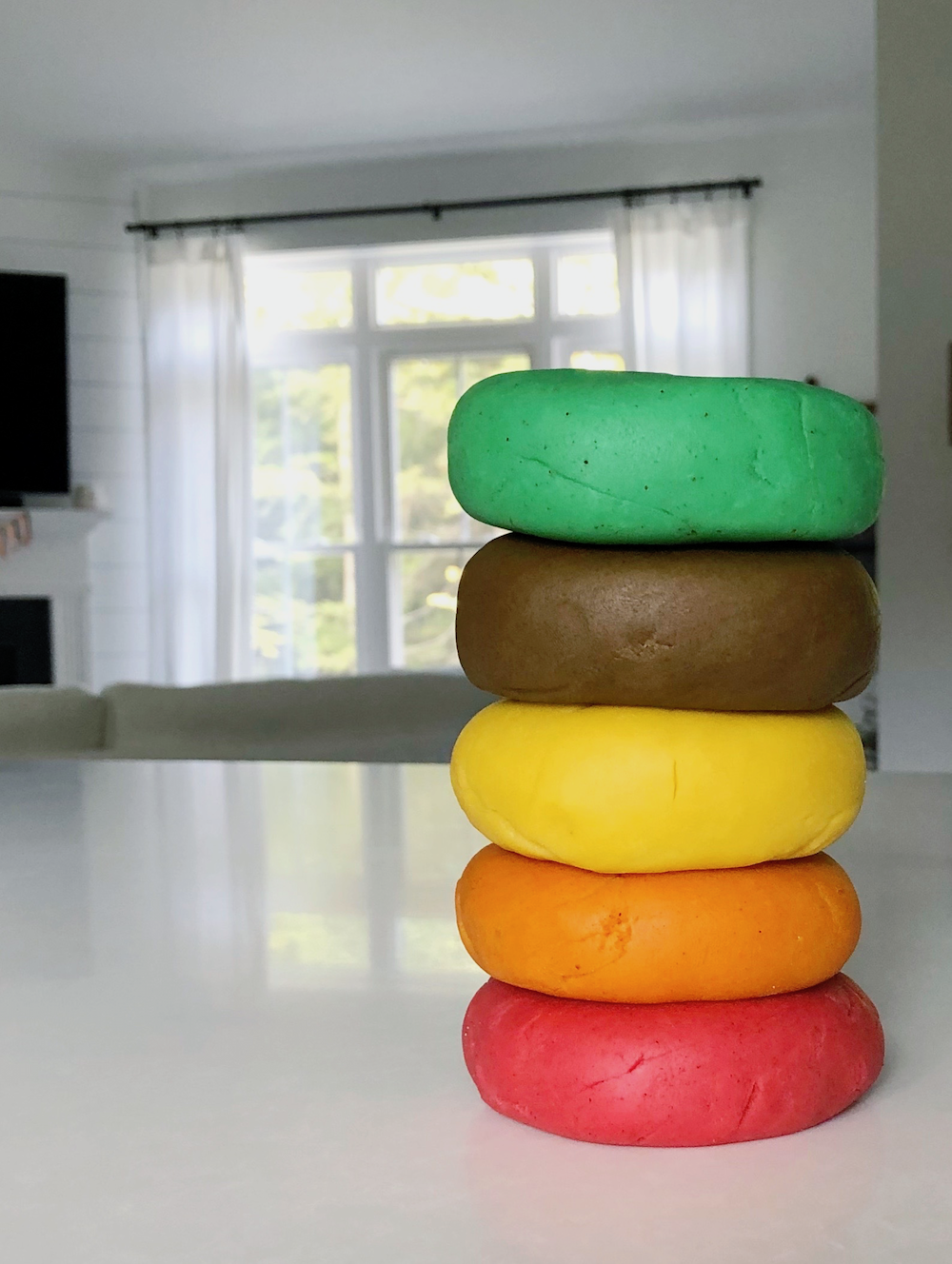 Save it for later!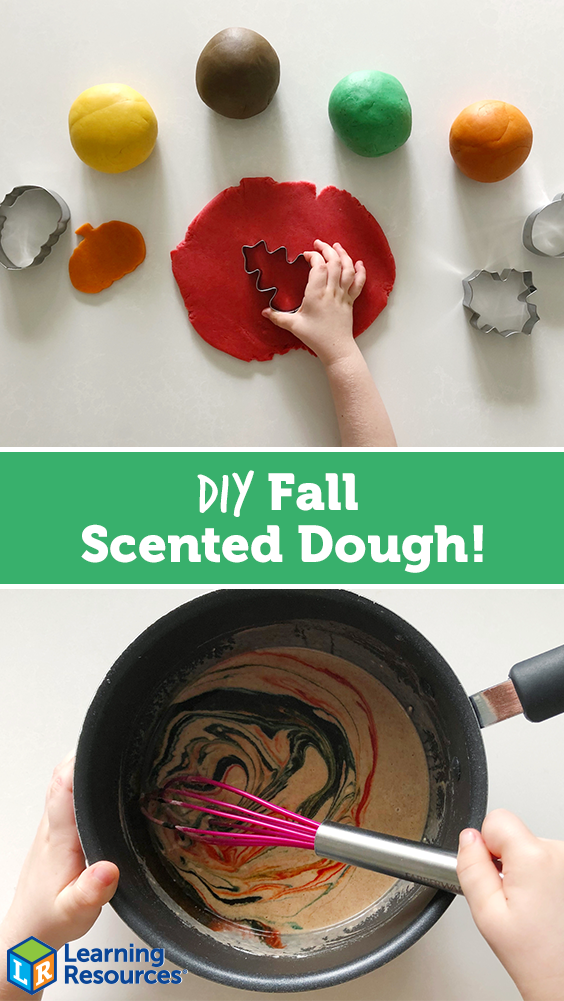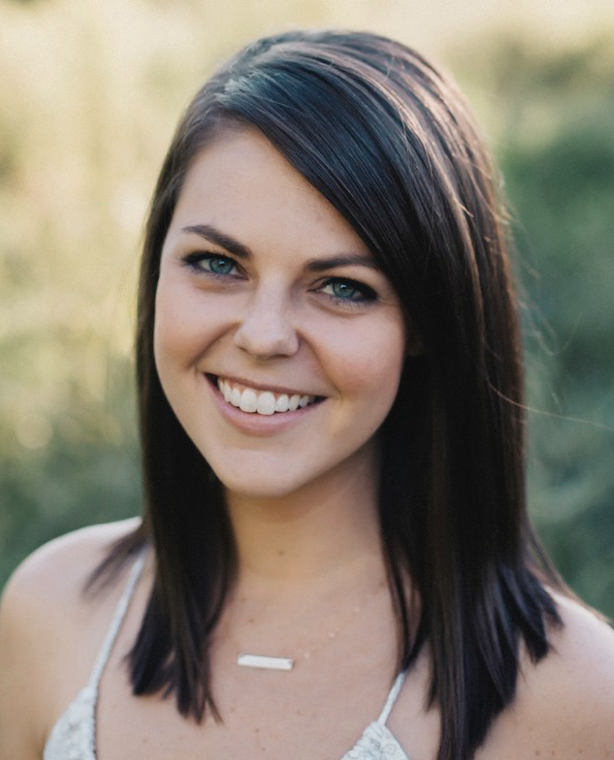 Kaitlyn is a mom of two little girls from New Hampshire. Her blog, Simply Learning, was created from her desire to meaningfully engage with her daughters on a daily basis. It features modern, hassle-free learning curriculums designed with the busy mom in mind. Her passion is a "minimalistic approach" - celebrating childhood + early education without accumulating a bunch of "stuff". https://www.instagram.com/simplylearning/"

Start with the customer – find out what they want and give it to them.