Dry Erase Magnetic Protractor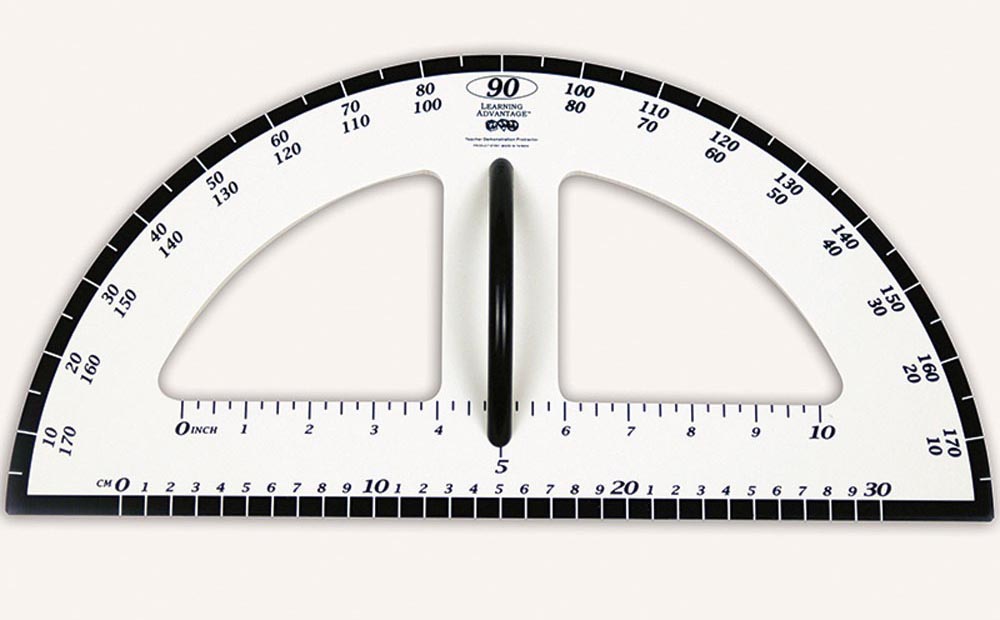 Dry Erase Magnetic Protractor
DESIGNED FOR THE CLASSROOM -- This oversized large magnetic protractor is perfect for teaching a class when using a whiteboard. It includes magnets which will help position the protractor while drawing, as well as an ergonomic handle to ensure accurate drawings can be made.
TEACH STEM -- This jumbo tool ensures easy demonstration of math, engineering and geometry concepts. Use it to teach measurements, angles and shapes.
PRECISE DRAWING TOOL -- Protractors are perfect for art, which requires exact shapes. This handy, magnetic geometry tool is perfect for creative classrooms.
BUILT TO LAST -- The protractor is made from durable plastic which allows it to handle numerous drops and years of use in the class setting.
EASY TO HOLD -- Grasp this oversized tool with ease! The protractor is marked up to 30 centimeters and 10" along the straight edge for easy handling.