Alphabet Seating Rug 6ft x 9ft Rectangle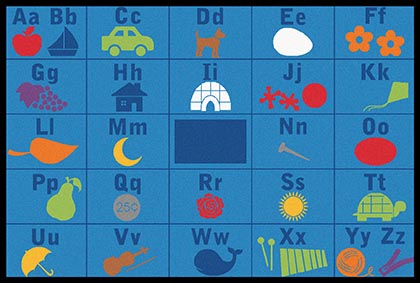 Alphabet Seating Rug 6ft x 9ft Rectangle
7293 CFK
Dropship : $26.98
This item ships directly from the manufacturer. Please allow 2-4 weeks for delivery.
KID$ Value PLUS - New and improved 5 Year Abrasive Wear Warranty, No Fault Edge Warranty, Advanced Stain Protection
** "Abrasive wear" is defined as fiber-loss or the wearing down of the carpet fiber through normal residential or classroom use or classroom use. Furniture footing indentations are not covered with this warranty.