6ct 4x4 Lined Post it Super Sticky Notes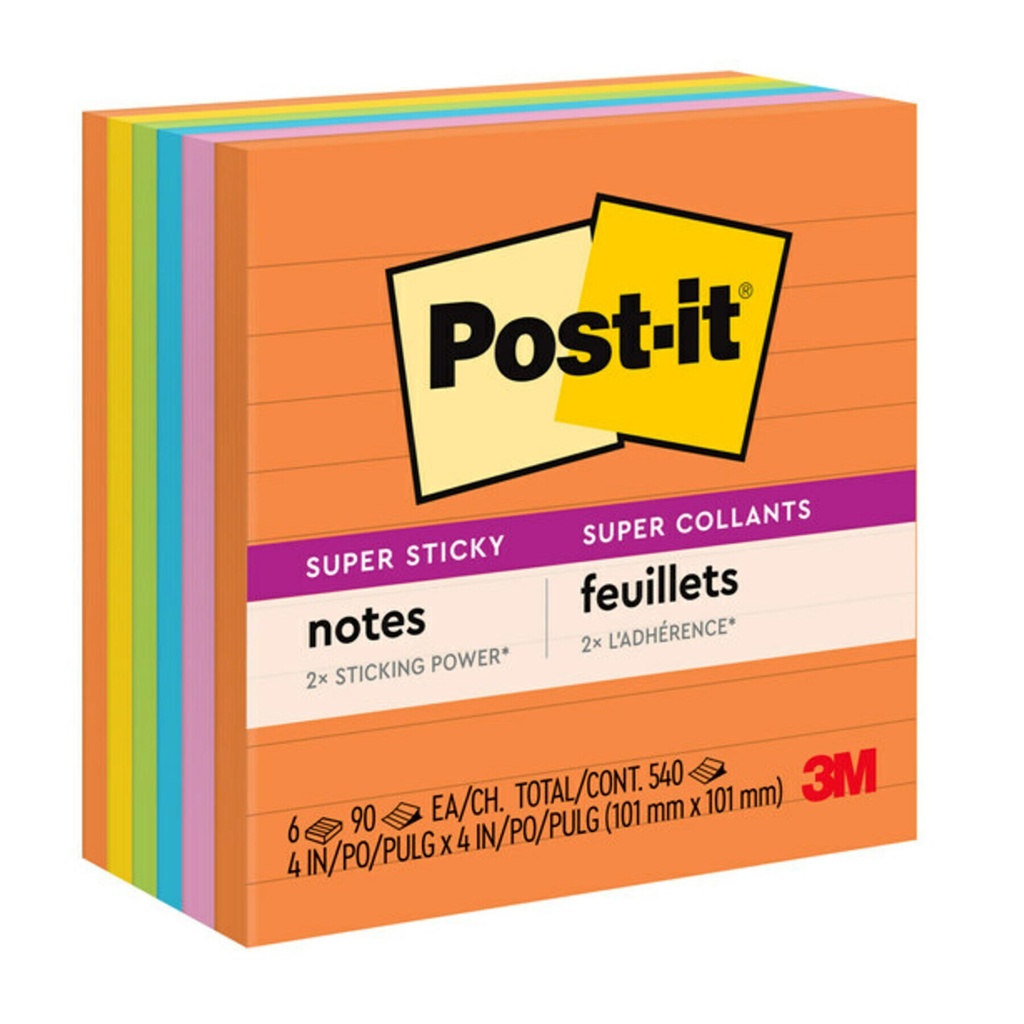 6ct 4x4 Lined Post it Super Sticky Notes
6756SSUC MMM
Post-it® Super Sticky Notes stick practically anywhere with revolutionary adhesive technology. Put your notes where they'll really get noticed - like monitors, doors and walls! Imagine the places you can stick them for super attention-getting messages!
Jewel POP color pack includes fuchsia, grape, limeade, turquoise, and yellow
Three 4" x 6" ruled pads.
By 3M.