Phonics Readers Boxed Set 4: Long Vowels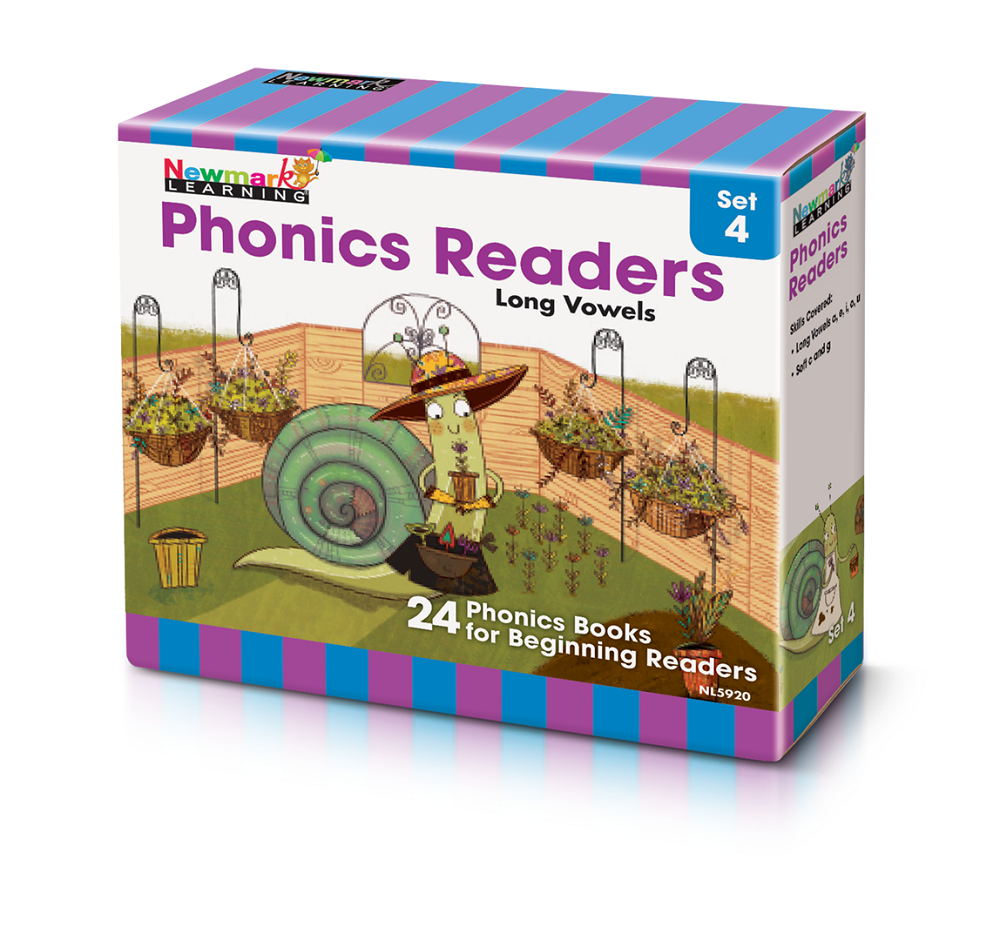 Phonics Readers Boxed Set 4: Long Vowels
5920 NL
These boxed sets feature well-written and visually engaging readers plus Activity Guides. Used together or separately, each 24 book set:

Provides authentic practice of early phonics skills

Contains an activity guide with support before, during, and after reading

Helps build students' phonics, high-frequency word, vocabulary, and comprehension skills

Aligns with grade-level skills and standards

Decodable readers develop phonics and content knowledge with high-quality photos and illustrations

Embedded support in each book introduces high-frequency words and offers a post-reading prompt
The inside front cover introduces key high-frequency words and relevant images. Inside back cover offers a relevant and engaging post-reading activity. Interior pages include beautiful and supportive images. Each boxed set includes an Activity Guide that supports teachers and caregivers in modeling the love of reading and building early literacy.