2lb Crayola White Model Magic Pk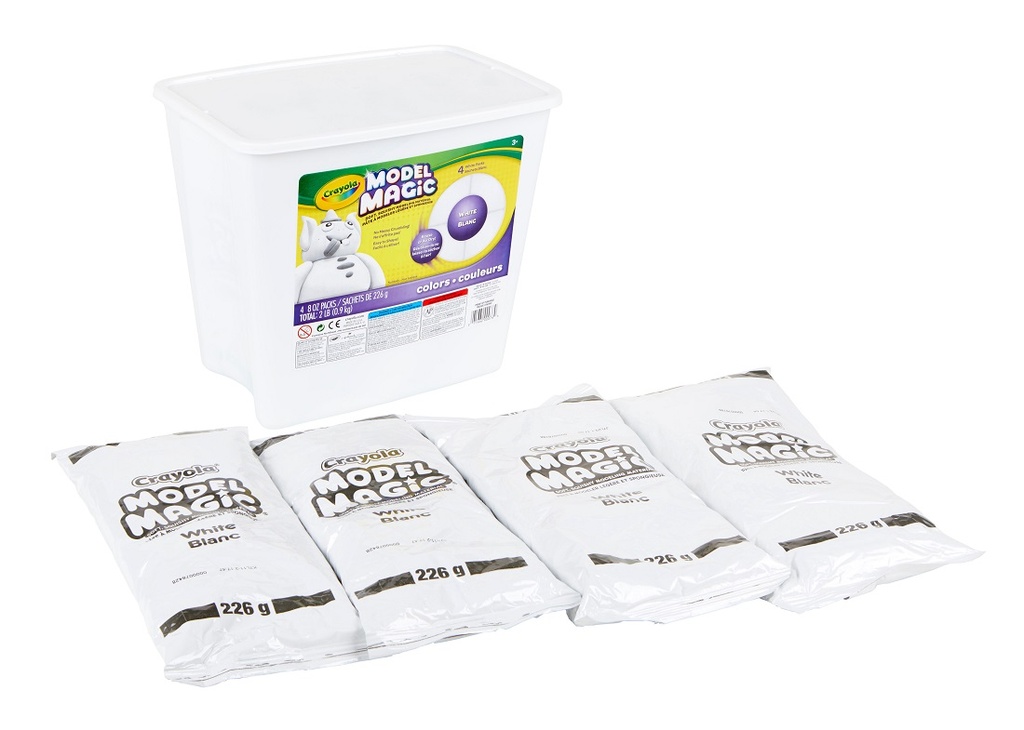 2lb Crayola White Model Magic Pk
Crayola® Model Magic® Let your imagination take you wherever you want to go - all you need is Model Magic® and an idea.
Crayola® Model Magic® adds a new dimension to creating art. Model Magic® is a soft, easy-to-use modeling material that lets kids create colorful, keepable art. Model Magic® air-dries, usually within 24 hours. Once dry, Model Magic® can be colored with Crayola® paint or markers. The unique, lightweight modeling material won't crumble or cling to skin or clothing so cleanup is easy! As always, you can count on Crayola® Model Magic® to be non-toxic, safe and worry-free for use with children of all ages. 2 Pound Bucket: Four 8 oz. packs of white.
Manufactured by Crayola®.