800ct 16 Color Crayola Crayon Classpack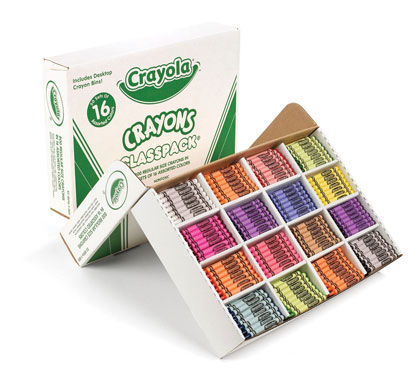 800ct 16 Color Crayola Crayon Classpack
528016 BIN
With a Classpack®, everyone in the classroom has enough material to put their imagination to work. It's like buying creativity in bulk!
Generations of us have grown up using colorful Crayola® crayons, at school, at home and everywhere else. Crayola® crayons provide true color, smoothness and durability. And of course, each crayon has its name on the label.
Includes 800 crayons; 50 each of 16 colors: red, red-orange, orange, yellow-orange, yellow, yellow-green, green, blue-green, blue, blue-violet, violet, red-violet, carnation pink, white, brown and black.
Manufactured by: Binney & Smith Inc.