800ct 8 Color Crayola Crayon Classpack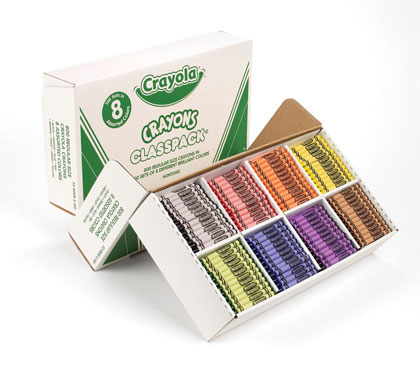 800ct 8 Color Crayola Crayon Classpack
528008 BIN
CRAYOLA CLASSPACK CRAYONS: Features 800 Crayola Crayons in 8 assorted colors.

CRAYON COLORS: Features Black, Red, Orange, Yellow, Green, Blue, Purple, and Brown.

ORGANIZED STORAGE: Crayons are separated into individual sections by color in the organized storage box.

SCHOOL SUPPLIES: Crayola crayons in bulk are great for teachers as classroom supplies.

SAFE AND NONTOXIC: Ideal for kids, ages 5 & up.