15in CarboTitanium Guillotine Paper Trimmer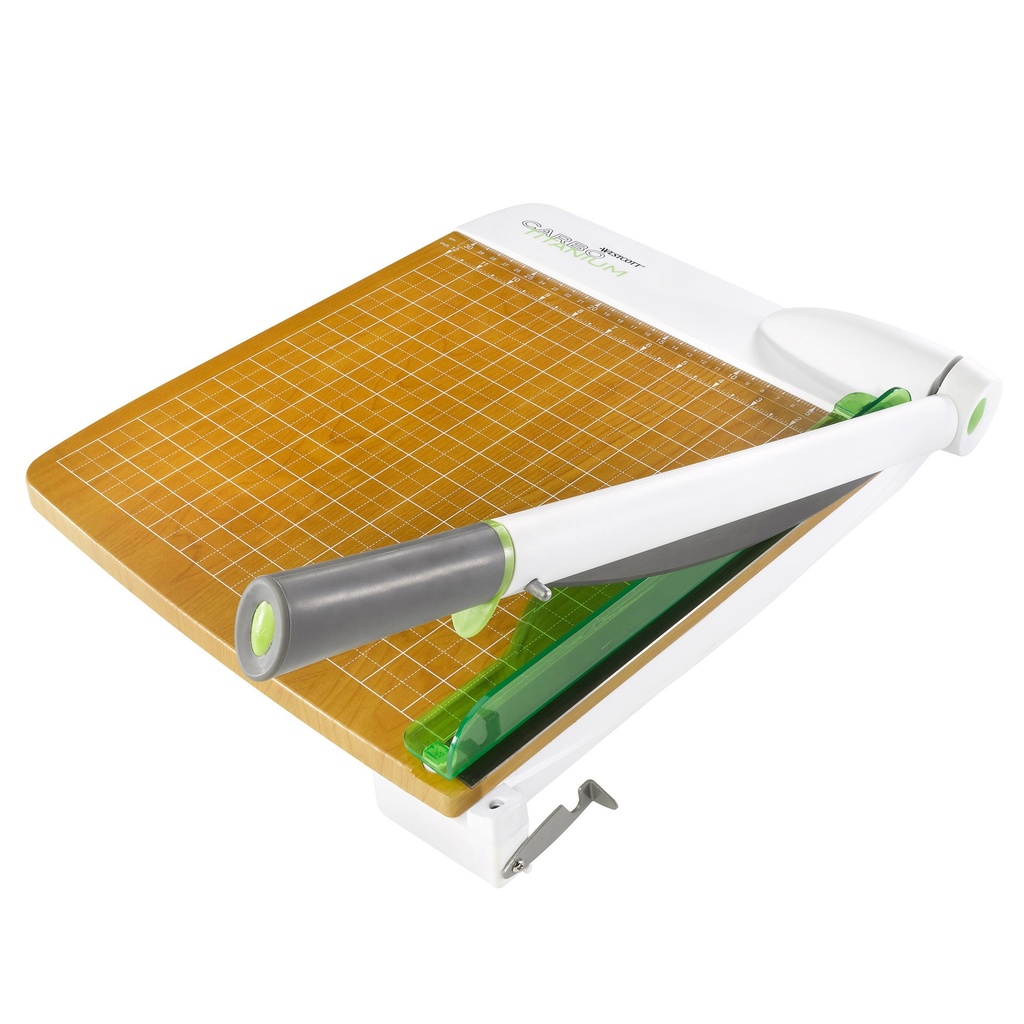 15in CarboTitanium Guillotine Paper Trimmer
16874 ACM
Trimair trimmers are the perfect combination of design and performance. Featuring the same titanium bonded cutting technology as on that World's Favorite Scissors™, and the contemporary design that Westcott® is famous for, these trimmers deliver unparalleled cutting performance.
Guillotine trimmer has self-sharpening titanium blades
Cuts up to 30 sheets
Handle contains an antimicrobial agent to help inhibit the growth of bacterial stains and odors
Manufactured by Acme.