20ct White StikkiCLIPS Paper Holders Pack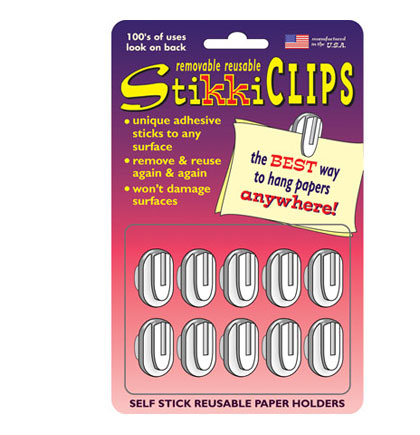 20ct White StikkiCLIPS Paper Holders Pack
Great for the classroom and household use

These reusable clips will stick to any surface

Sold in a pack of 20.

StikkiClLIPS classroom clips stick to any surface with fingertip pressure. Including brick, cinder block, plaster, wood, metal, plastic, etc. StikkiClLIPS classroom clips remove with just a twist and can be remounted again & again. The adhesive used on StikkiCLIPS classroom clips won't damage walls or materials & never dries out. Better than glue & tape, safer than push-pins, staples & tacks. Great used as paper clips, poster clips, schedule clips, decoration hangers, art clips, projects & much more.