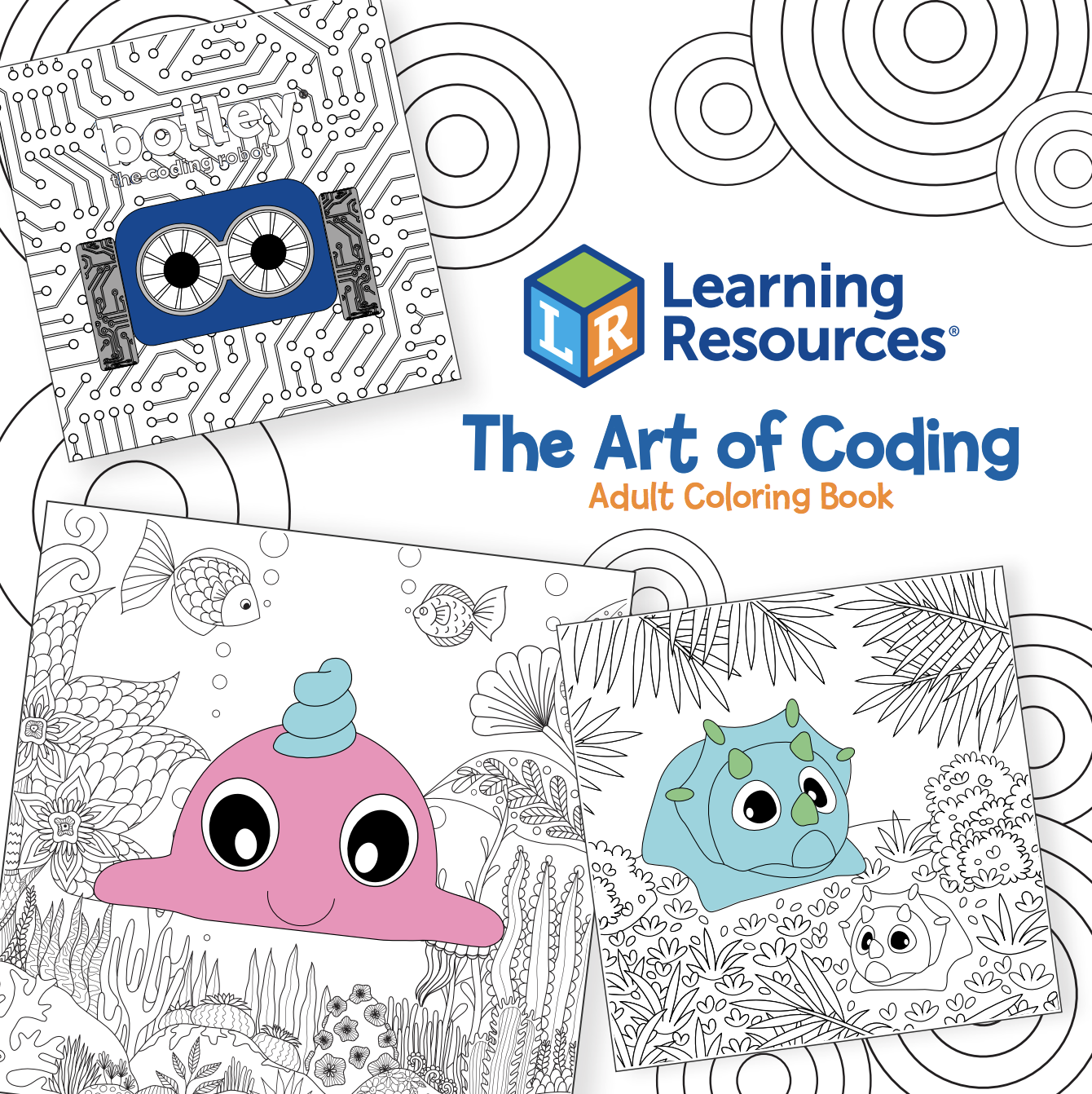 Wow. It's been a year. Oh, I mean a year! One thing this year of "e-learning" and staying home has taught me is that this is stressful and I need a break!
So, since the new normal is that I am now a mom, a teacher, an at -home -worker, a dog walker and the lead chef and bottle washer in my household- I realized I need some outlets. As in NOW. In the good old days (aka last year), I went to yoga classes, hit the treadmill at the gym or met up with some girlfriends for dinner. In this new world order- I am adapting by taking up an activity long a favorite of kids everywhere- coloring!
Lucky for us we have an adorable Learning Resources coloring book available for FREE to download. So, I printed myself a copy and hid in my makeshift home office, the dining room. And guess what? I. Could. Not. Stop. Turns out, coloring kept my brain calm and happy. It's so beautifully simple and easy- choose a pretty colored pencil and bring your page to life. No talking! No e-learning! Just me and my new found hobby. Time had been dragging all week- but suddenly two hours passed by in a flash!
You can download our Adult Coloring Book Here! 

PSA to all the Mom's out there- drop what you are doing and download this adult coloring book. Borrow some crayons or colored pencils from that in-home classroom you've set up and lock yourself away for some quality time- with yourself. I promise, it will be the best activity of your week.