School-wide strategies is a term that is found in schools and districts all across the United States. They are designed to prevent learning loss and close the achievement gaps of students from grade level to grade level.
During my time in the classroom, I was able to experience and be a part of such strategies. While in my role as a district administrator, I planned and helped the implementation of school-wide strategies as well.
School-wide strategies involve the entire school campus and are consistent across grade levels, teachers, teacher assistants, licensed staff, classified staff, parent volunteers, student volunteers, guest speakers…
Learning loss, whether it stems from summer break, covid-19, self-esteem, or environmental factors is something that we as educators have faced for a very long time. It is not new to us.
Stop me if you have heard this one. "High-school could use a little middle school, middle school could use a little elementary school, 3–5 could learn from K–2, K–2 could use a dash of 3–5."
As an educator, you have heard at least one if not all of these sayings uttered in a school improvement team meeting or a grade-level meeting. You may have been the individual to speak these words. If you have ever spoken any of these phrases or agreed with one of them, then you and I have a lot in common already.
In my opinion, all these phrases are telling us is that we should take what each grade-span or grade-level does wonderfully and make that the normal for the entire campus.
I invite you to take-away the following practical and easily applicable strategies that your entire school can use to help close the learning gaps that our students have sustained. 
School-Wide Strategies to Identify Learning Loss 
Let us begin with identifying learning loss. Now, every school or school system that I have visited in the U.S. has a form of beginning, middle, and end of year benchmark or assessment.
The beginning of the year benchmark is a starting point for identifying learning loss but it should not be the final way to assess student ability when beginning a new year. The good news is, as a school campus, you probably do not need to worry about designing this type of assessment as it is usually given to you to administer.
This allows you to focus on other areas/opportunities to further dig into what it is that your students are missing, when it comes to content area instruction, especially literacy and mathematics.
You know what K–2 teachers do extremely well? They incorporate small-group instruction into nearly every content area.
You know what else they do extremely well? They progress monitor their students throughout a lesson. They do something else very well, they conference with their students one-on-one.
You may already know this. What I do want you to consider is making these practices a part of instruction and planning in across every grade level.

Small-group Instruction
A teacher can gain much more information about instructional gaps in a student during small-group instruction. The instruction that takes place in this setting is not only powerful but very telling. In my years, I have never once taught, observed, or heard of a student that would not tell a teacher what they didn't understand or did not know in a group of their peers, a group where they felt comfortable and heard.
Progress Monitoring
Another strategy that has proven to reveal instructional gaps and learning loss is providing progress monitoring opportunities in a timely, not rushed, manner. This is important as it allows the natural progression of the gradual release of responsibility model to flourish in the classroom.
One-on-One Student Conferences
The last identification of learning loss strategy that I would like for you to consider is taking a few minutes out of the instructional day to have a one-on-one conference with a student(s) that you may suspect did not give you all of the formative assessment data you needed. It is important to note that during this time you are not asking leading or "yes/no" questions but questions that get to the root of possible instructional gaps or learning loss.   
In the second school, I was an educator, the art, music, physical education, media coordinator, remediation, and teacher assistants assisted classroom teachers in all of the areas I spoke about above. This was truly a wonderful experience to be a part of as it showed me the power and success of a cohesive school unit and truly represented the term "school-wide".
School-Wide Strategies to Reverse Learning Loss 
Most people that are involved in education understand how precious time can be each and every year. So, it then becomes a priority of every teacher and administrator to get the most "bang for our buck" so to speak or as we in education know it as "high-yield instruction."
9 High-Yield Strategies
Once school-wide strategies are in place to identify learning loss, how do we gain more time in our academic year to reverse that loss? This is where the nine high-yield strategies for improving instruction and student achievement come into play. They are...
Identifying Similarities & Differences
Summarizing & Note Taking
Reinforcing Effort & Providing Recognition
Practice
Nonlinguistic Representations of Learning
Cooperative Learning
Setting Objectives & Providing Feedback
Generating & Testing Hypothesis & Questions
Advanced Organizers
As a district administrator in curriculum and instruction, if I could not find evidence of all nine high-yield instructional strategies in each lesson plan of a loss prevention program, I moved on from that resource.
My teachers did not have the planning time to develop these activities on their own. I spent the majority of my tenure in my past school district doing this work for them.
I knew that these strategies are where I would get the most "bang for my buck" as far as instructional time in an academic year was concerned. I also knew, that these high-yield strategies were for any content area and that was powerful as well.
School-wide Vocabulary Initiative
One school-wide learning loss reversal strategy that I want to share with you revolves around a school-wide vocabulary initiative.
In addition to word walls or word of the day that are often found in many classrooms, a grade level specific pacing to teach roots and affixes is something that can be planned and carried out very easily.
If you think about using a grade-level breakdown of roots and affixes as a school-wide initiative, what is really powerful is the amount of word building skills that each student carries to the next grade level. Thus, helping to reverse the learning loss as a result of summer break, missed time at school, or covid-19.
Take a look below at a couple of examples of grade-level breakdowns that I implemented in elementary schools and this concept will begin to make a bit more sense.
School-Wide Vocabulary Initiative to Reverse Learning Loss
Prefix - A word part added to the beginning of a root or base word to create a new meaning,
Suffix - A letter or a group of letters added to the end of a root or base word to change its meaning,
Root - the form of a word after all affixes are removed
(Generally, prefixes and suffixes change the meanings of roots, but it is usually the suffix that denotes the part of speech.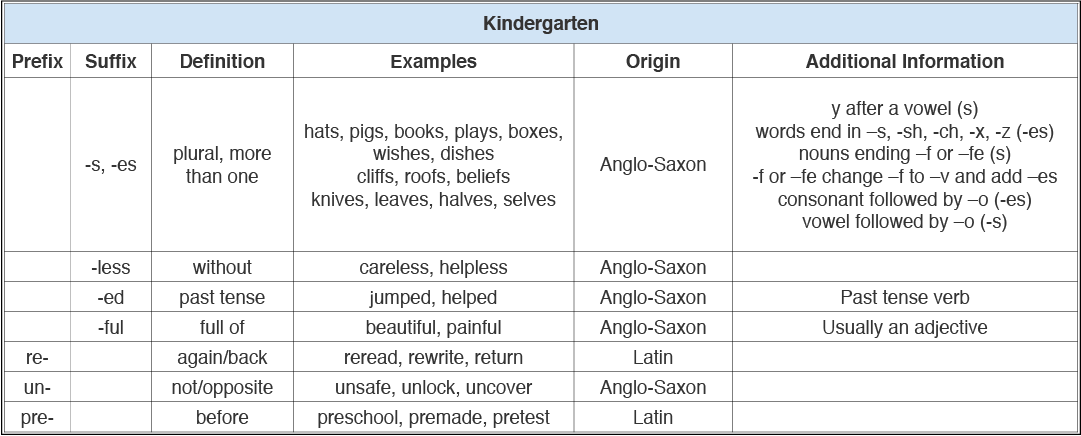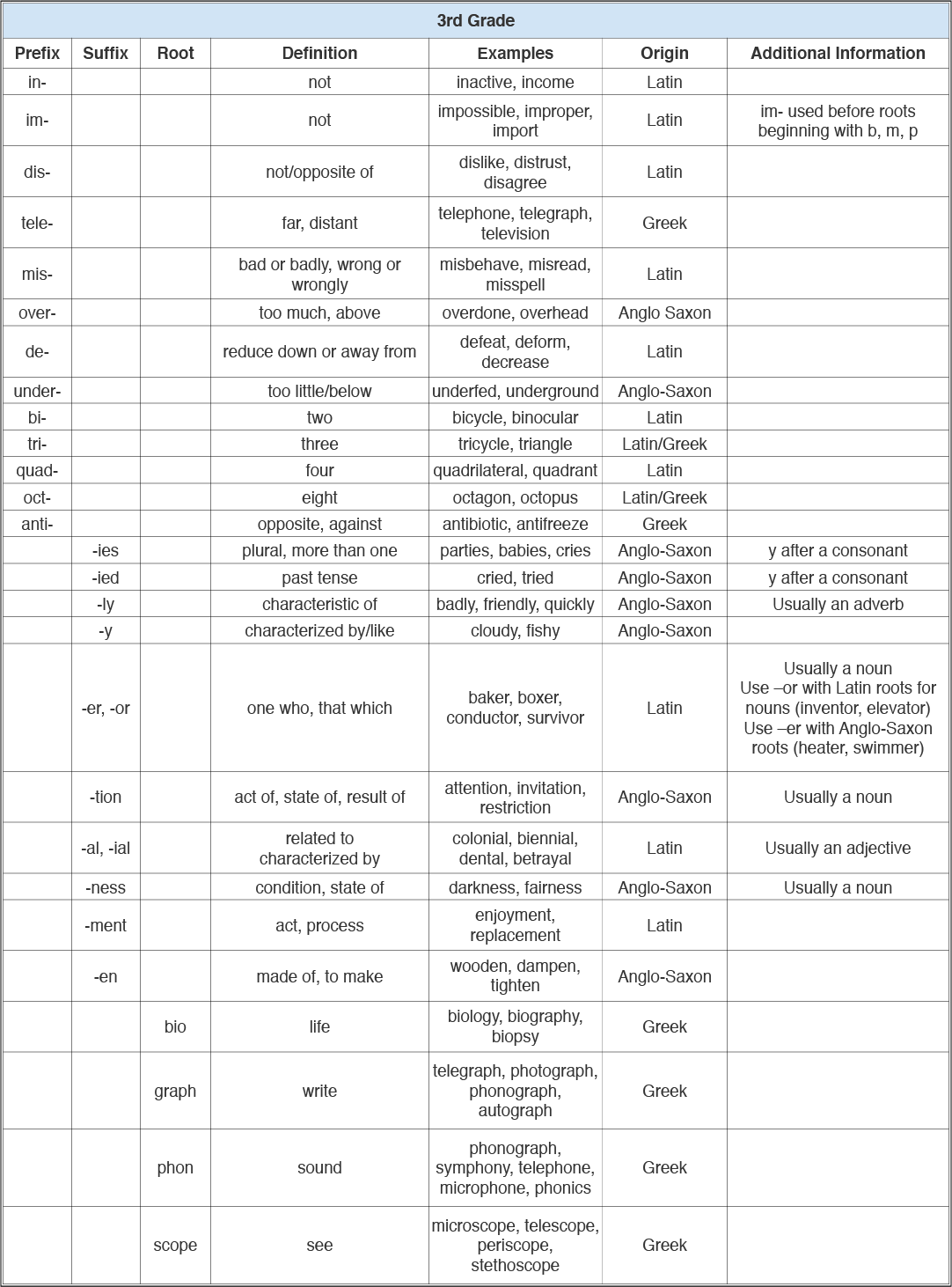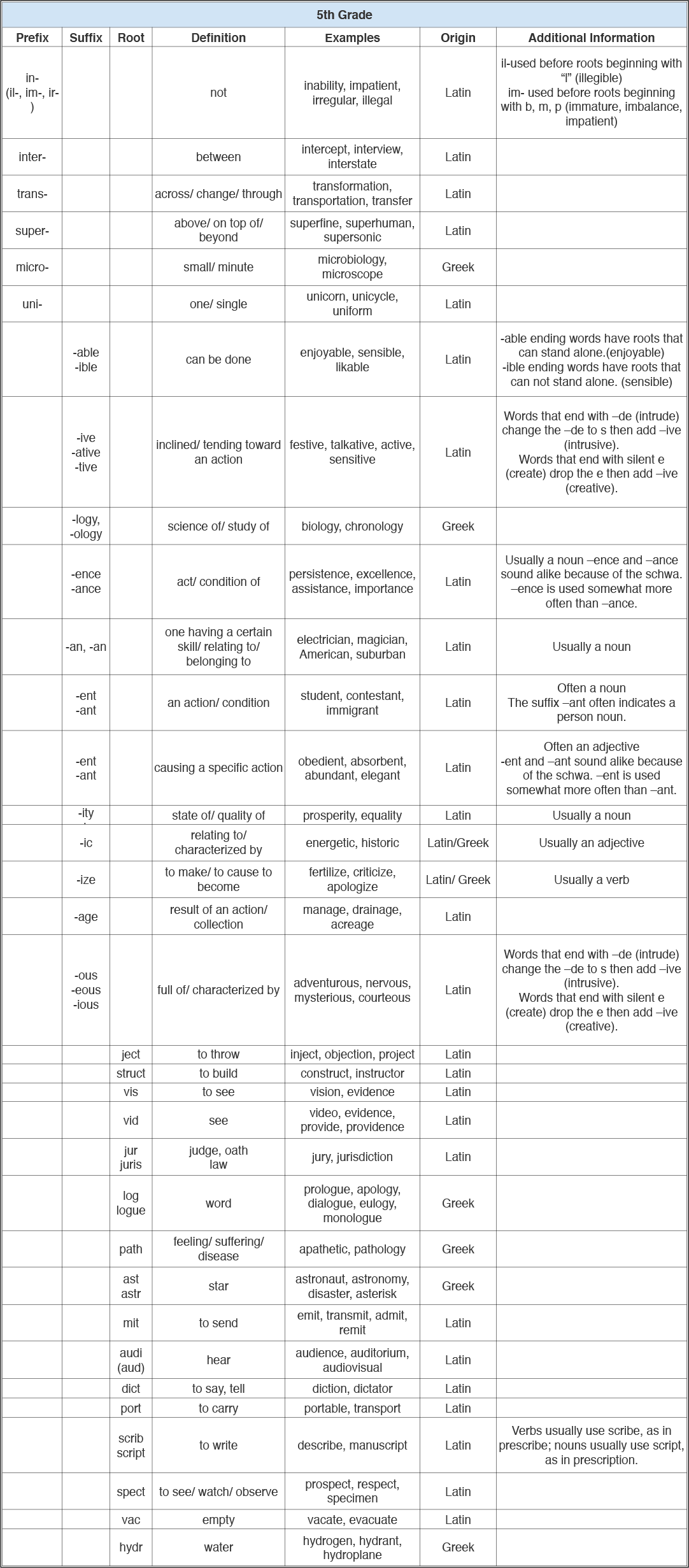 These roots and affixes can also be used across content areas within grade level planning to increase literacy skills. Example below…
School-Wide Planning Initiative to Reverse Learning Loss

The power of this example is not only using this vocabulary initiative school-wide but also across content areas in a grade level to help reverse the learning loss of literacy skills within our students. Whether your grade levels are self-contained or departmentalized, I believe this is a really good example of working smarter and not harder.
School-Wide Strategies to Prevent Learning Loss
A question that I am asked often is "what can I do to prevent learning loss in reading and math?" This is a fair and often trivial question.
"The Every Initiative"
When working with districts and administrators I like to start with what I have named "The Every Initiative." The Every Initiative, works like this…
My students will ___________________ with every text. (Reading)

My students will ___________________ with every problem. (Mathematics)
My students will ___________________ every summer.
First thing you should notice is that these are statements, not questions. These are facts, an initiative, almost a learning loss mission statement so to speak.
Classroom teachers write learning objectives in a similar way so I have always seen it beneficial to plan for learning loss in this way as well.
Since this article is about school-wide strategies to prevent learning loss, look at "The Every Initiative" as being carried out the same way in every grade level.  Let me share with you an example of what this looks like at a school level.
My Students Will _______________________ With Every Text.
To help prevent learning loss of literacy skills it is important to reinforce that reading comprehension takes place in every content area. Matter of fact, it seems like almost overnight, our end of grade tests in science, social studies, and mathematics are now reading comprehension tests as well.
Take a 30,000-foot view of your school and focus now on what is an overarching reading skill issue that the majority of students in your school have? Hint: poll the teachers!
Once you have identified that reading skill deficit, construct a strategy or activity that you want to teach every student to do with every text they encounter. Below is an example from one of the last elementary schools I worked with in 2019. Additionally, we specified what will be completed with every informational text and every piece of literature.
Informational Text


The above example, is essentially what every student would answer in grades K–5 after reading an informational text in reading, mathematics, science, or social studies. There is a small difference in grades 3–5 that makes a very large impact with informational text and this is being able to identify the structure of how an informational text is written. 

The above example, is essentially what every student would answer in grades K–5 after reading fictional texts. The overarching literacy skill deficit in this particular school was that the majority of students did not understand story structure and had difficulty retelling with important information. The academic vocabulary also shifted a bit based on the state reading standards between K–2 to 3–5.
Another key point to make with this strategy is that when taught this strategy across multiple years and multiple grade levels, we are ultimately teaching students to think this way automatically when not in the classroom. This pertains to homework, reading for entertainment, bedtime reading, and even reading during the summer.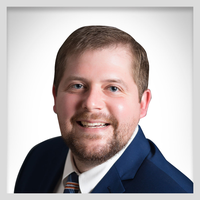 About The Author
Alan Becker, Academic Officer for Teacher Created Materials
Alan Becker specializes in best practices for curriculum and instruction. He provides professional development and training in the content areas of math, ELA, and social studies using TCM curriculum materials and Shell Education professional resources for school districts, teachers, and educational trainers. Prior to his work as an Academic Officer, Mr. Becker served as a District Elementary Education Specialist with Pitt County Schools in Greenville, North Carolina.