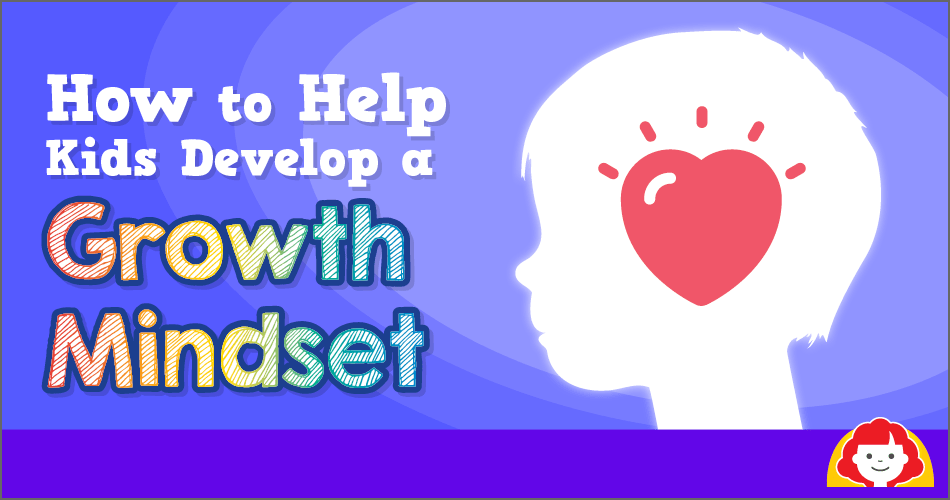 You may have heard your child's teachers discussing the idea of fostering a growth mindset in their classroom. It sounds like a great approach to helping children cope with emotions, but what does that really mean, and how can you encourage a growth mindset at home?
A growth mindset nurtures motivation, resilience, and perseverance. It teaches that intelligence isn't fixed, but rather controlled by our thoughts and actions.
Here are 6 Tips for Fostering a Growth Mindset in Your Home:
No One Is Perfect: Teaching our children to embrace failure as a learning opportunity rather than a mistake helps them accept their mistakes and to keep challenging themselves to try new things. If we teach our children to be afraid of mistakes, they won't want to try new things and embrace their creativity. I love the quote by Thomas Edison, who said, "Have not failed. I've just found 10,000 ways that won't work." Instead of using perfection as a measurement tool, use improvement. Create some goals with your child for the week/month in areas he or she wants to improve. Have an honest discussion about something he or she would like to get better at. Examples could be:


Making the bed every morning
Reading 20 minutes each night
Helping with dishes after dinner
Using kind words with a sibling
Reading more nonfiction

You Have the Power to Control Your Emotions: Teaching our children to view their emotions through a growth mindset gives them permission to take control of their feelings. We all experience anxiety, fear, and sadness sometimes, but practicing mindfulness can help children develop healthy habits for dealing with those emotions. A growth mindset teaches children to find an activity that is calming and keeps them from obsessing about a situation or emotion. Calming activities could include:


Imagining something peaceful: "I can see…," I can hear…"
Coloring a picture quietly
Reading a comforting story
Cuddling with a favorite stuffed animal or blanket

 

Challenge Yourself: Part of teaching children to embrace challenge is helping them understand the difference between a growth mindset and a fixed mindset. Often, some of the most rewarding experiences in life come from hard work, commitment, and perseverance.


Fixed mindset says, "I am not good at math."
A growth mindset says, "I can get better at math by practicing."

 

No Comparison: The secret to a happy life is to not compare yourself to others. The quicker children learn this habit the better. Recognizing personal strengths in themselves and in friends can help your child understand the futility of comparison. Help your child identify three things he or she does really well and three things that are more difficult.

 

No Fear:

 Part of developing a growth mindset is accepting that it is normal to feel fear, but how we deal with that fear is the determining factor in success or failure. Teaching children to challenge their fear and persevere despite it is a great life lesson. Teach your child coping strategies for managing anxiety-producing activities.


Demonstrate unconditional love
Celebrate mistakes as learning opportunities
Focus on solutions
Brainstorm worst-case scenarios to take away their power

 

Gratitude: Every day can be a good day if you choose it. Fostering a thankful and positive attitude has an enormous impact children's happiness. Learning early on that happiness is a decision and not an outcome is a wonderful gift. One exercise for fostering gratitude is to choose three things each day to be thankful for. "Happiness depends more on the internal frame of mind of a person's own mind than on the externals in the world." -George Washington

 
Rose-Rosebud-Thorn Check-in 
One summer my daughter attended a summer camp that taught her the rose, rosebud, and thorn challenge. She loved it so much that we continue the tradition every evening before bed. It gives us the opportunity to do a self-check-in about the day and our emotions.
Each person shares:
Rose

: The best part of their day

Rosebud

: Something they learned or would like to get better at

Thorn

: A problem that occurred during the day
Download free social and emotional learning sample activities for grades PreK–6 here!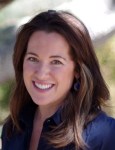 About the Author
Heather Foudy is a certified elementary teacher with over 7 years' experience as an educator and volunteer in the classroom. She enjoys creating lessons that are meaningful and creative for students. She is currently working for Evan-Moor's marketing and communications team and enjoys building learning opportunities that are both meaningful and creative for students and teachers alike.