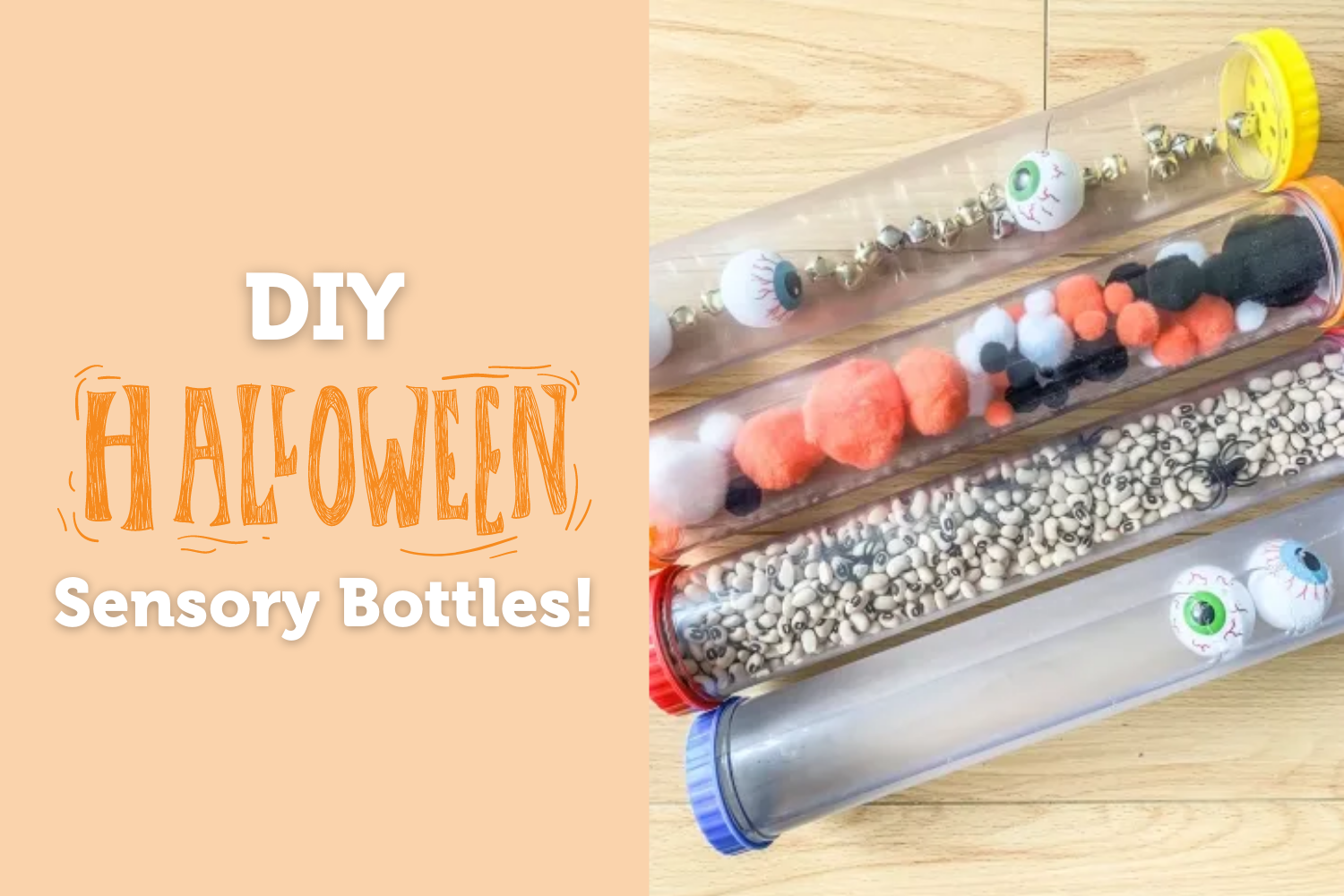 October is here, and that means I get to change my sensory bin for the season!  This month I wanted to share a fun one for the teeny tiniest of the bunch.  As a School-Based therapist, I don't get to work with infants anymore, so it's always fun when I get to share some ideas for those who play with babies! 
Stimulating the senses is so important from the day babies are born.  All the ways that tummy time is so vital are often discussed in the parenting world.  However, what I have noticed that isn't talked about so much is how we can incorporate purposeful fun into doing tummy time!  I love these sensory tubes because they are self-contained, re-usable tubes that can be quickly taken on the go, as well as changed up over and over that are safe for babies to reach and play with during their tummy time session!
Tessa, my little one who is now almost 3, loves to help me prep activities, so when our sensory tubes arrived, she jumped out of her bath and was ready to help!  She has a new cousin that has recently joined our family, so this was an excellent opportunity for a skilled activity for her to make a present for him.
We started with gathering all of our supplies!  Halloween time is great for sensory bins/tubes for babies because of all of the high contrast colors.  Black, white, and red are high contrast colors that are significant visual stimuli for infants.  We chose black beans and spiders and white pom poms and eyeballs as our primary "ingredients."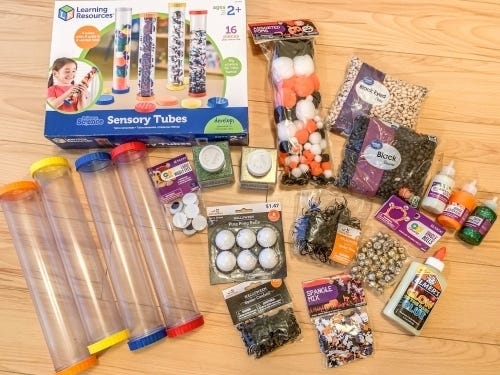 This is a great opportunity for any older siblings to prepare the activity for their younger siblings.  We measured, scooped, and poured the ingredients into each of the tubes. I love this opportunity for the older kiddos to work on their visual motor, fine motor, and visual perceptual skills!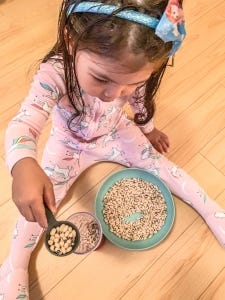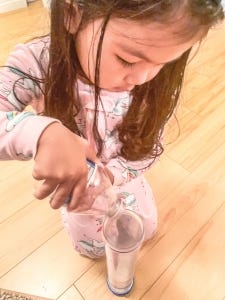 Here are the tubes that we created: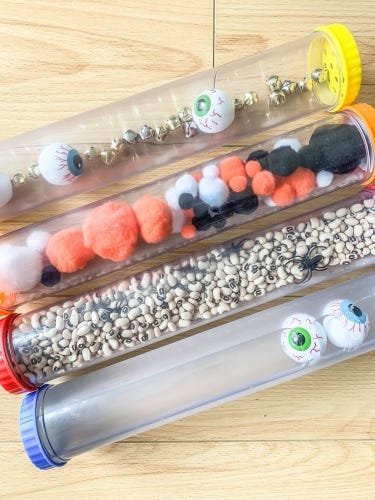 Spider Hunt: White Beans & Black Spiders
It can be used as an "eye-spy" activity for older kiddos who can visually scan and find the spiders.  For the babies, this one has high contrast, which will capture their visual attention, and the sound of the beans will capture their auditory attention guiding their eyes to the sounds.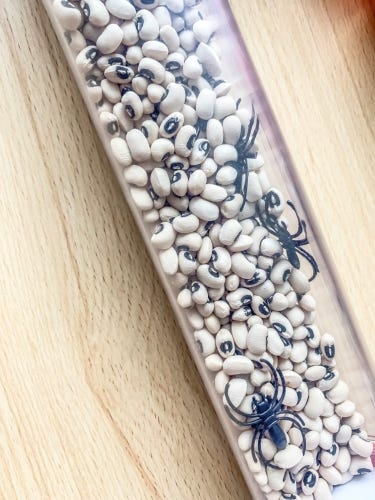 PomPom Tube
Super simple but so stimulating! All you need for this one is a Halloween blend of pompoms.  The orange, black and white will mesmerize the babies as they reach and scan the bottle during tummy time.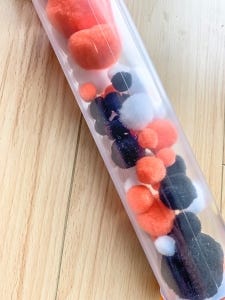 Eyeballs & Bells
We threw some small bells in with three plastic eyeballs into the tube.  I love this one for kiddos of all ages.  The eyeballs in the tube will automatically create a visual target that allows us to work on visual fixation, pursuits, and tracking, all in this one simple tube!  I have them hold the tube horizontally for older kiddos and slowly tilt it left and right as they follow the "eyes" with their own eyes.  The bells inside will stimulate the auditory system, helping guide their eyes to the target.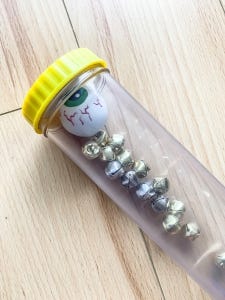 Glo Tube
This one is Tessa's fav and is sure to be a hit with any baby & kiddo!  One of my favorite additions to water play is a GloPal (a light-up cube triggered by water).  The GloPal is perfect for these sensory tubes- we add just enough water to leave room for the cube to "float."  This adds a cause and effect component to the activity – kiddos will learn that tilting the tube triggers the light to come on and the tube to glow!  When tilted back, the light will magically turn off. How fun for babies to push and roll the tube and watch as the light flickers on and off!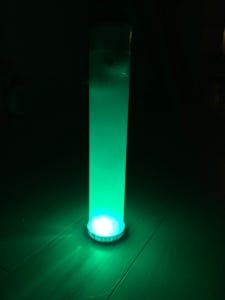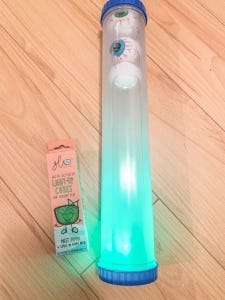 Save it for later!