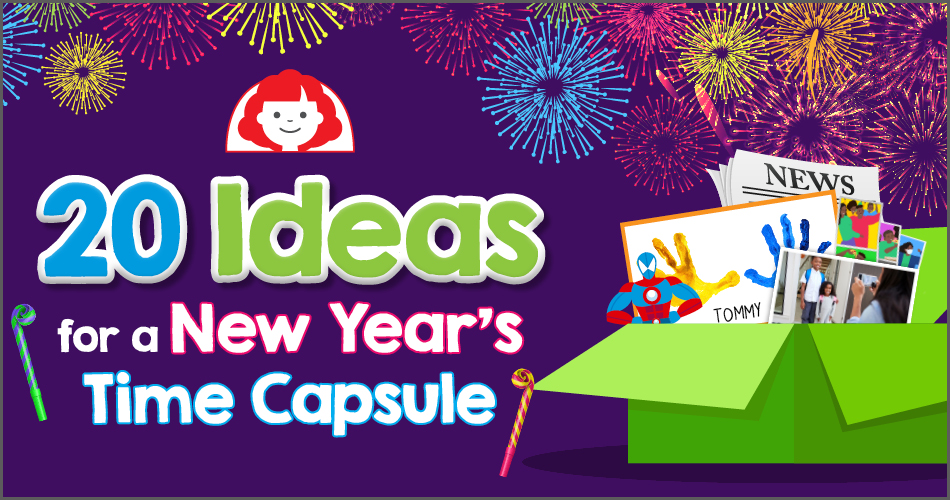 Starting the new year usually involves a little anxiety for students and teachers – getting back into the routine of school days, looking ahead to the busy spring, etc. This year is even more different, with students out of routine, distanced learning, and teachers trying to retain a normal classroom environment.
Preserve a moment in time and create an individual or classroom time capsule. Create individual time capsules for children to take home or create a class capsule to open at the end of the school year.
Here are a few ideas for items to include in your time capsule:
Download a free All About Me Report below!


For a Combined Class Time Capsule
A classroom time capsule is a great way to create a fun end-of-the-year activity to showcase how much students have changed over the school year.
Handprint Tracing: For younger students (grades K–1), trace their hands and have them write their names on a piece of paper. At the end of the year they can see if they've grown or if their writing has improved. 
Photos from the School Year: If you have photos from earlier in the school year, include them in your capsule to look at later! This can be photos from the classroom, from learning at home, etc.
School Projects: Include small projects like art projects or papers in the capsule that students felt especially proud of or enjoyed doing.
Note to Self: Have students write a short note to themselves to read later. Younger students can see how their handwriting has improved over the months.
A Favorite Toy or Small Item: Each student can include a small item either from home or the classroom. Just be careful to sanitize each item!
Dear Future Historians: Have students pretend to write a note to future historians. Have them write about living in COVID times, what it's like going to school during this time, etc.
New Year's Resolutions: Make a list of things your students hope to achieve in the new year. These can be related to student habits, personal lives, etc.
Class Video: Make a class video saying "hi" to your future selves, documenting a fun project or record a Zoom session and store it on a USB in your time capsule.
Classmate Interviews: Partner students and have them interview each other about their favorite things, hobbies, etc. Partner them again at the end of the year to see how they've changed!
Predictions for the New Year: As a class, come up with predictions for the new year and the school year and see if they come true.
For Individual Student Time Capsules
Individual time capsules are a fun way to give students a memory box to open at a later date. Ask each student to bring a a moderate-sized plastic storage container or shoe box to school to store their keepsakes for the future.
All About Me: Have students write an "All About Me," listing their favorite colors, books, movies, shows, sports, etc.



Download this free 

All About Me Report Activity

Letter to Future Self: Write a longer assignment of letter to self, where students can write about whatever they want. This can be a journaling assignment or just a writing one, where students can reflect on their past selves.
Mementos: Students can place any personal mementos, like medals, toys, special items, and a little note explaining why they left it in the time capsule.
Letter from Parents or Friends: Have students ask their parent(s) or a friend to write a letter to their future selves and place it in the time capsule.
Photos: Gather photos from around the house or take new ones and place them in your time capsule.
Personal New Year Resolutions or Predictions: Have students write their own personal resolutions or predictions to look back on.
Favorite Outfit: Students can describe or include a picture of themselves in their favorite outfit at that time.
Daily Routine List: Have students make a list or write a description of their daily routines in the new year so they can observe how it has changed.
Art Project: Students can select an art project that they've done in class or on their own that they want to reflect on later.
News Articles: Include news clippings of what's going on in the world right now.
Other Tips for Your Time Capsule
Store it in a sturdy container and write a note on the top of the opening date.
For individual time capsules, you can set a date at the end of the year or encourage students to make a more long-term capsule for themselves.
Bury your capsule or store it in a high, dry place that's out of sight, out of mind for students.
Include as much as you want! The more things you include, the more fun you'll have later opening it.
If making individual student capsules, have students write a reflection at the end of the year after opening it.
Start your new year by creating a memory for students to look back on at the end of their year! Time capsules are especially important right now for students to document living through history and will be something they can look back on months or years later.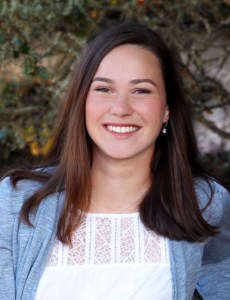 About the Author
Christine Wooler
 has experience working with children as a youth soccer coach and summer camp counselor. She is currently studying English Literature and journalism in college. She enjoys exploring educational topics that help students have fun while learning.